Let's explore the fascinating world of dragon fruit! I'll go over the difference between pink vs white dragon fruit, and also what the best practices are for selecting, enjoying, and storing this tropical gem that's packed with nutrients.
Dragon fruit has taken the world by storm! This exotic fruit has been popping up everywhere, captivating food enthusiasts and health-conscious individuals alike with its stunning appearance and irresistible appeal.
With its vibrant color and refreshing flavor, dragon fruit is the perfect ingredient to add a pop of color and flavor to dishes like smoothies and smoothie bowls. This super fruit is also packed with beneficial nutrients to support your overall health.
Get ready to dive into the world of dragon fruit and get some tips on how you can incorporate this versatile fruit into your culinary creations!
Jump to:
What is Dragon Fruit?
Dragon fruit is an exotic tropical fruit that has become extremely popular in recent years. It's a visually stunning fruit, with a colorful and distinctive appearance.
The fruit comes from several species of cactus plants belonging to the Hylocereus and Stenocereus genera. To learn more, read my post on Dragon Fruit vs. Pitaya: What's The Difference?
Dragon fruit has a thick, scaly outer skin in vibrant shades of pink or yellow. On the inside, its flesh can be either white or magenta with tiny edible black seeds speckled throughout.
The flavor of dragon fruit is subtly sweet, with hints of kiwi and pear. It has a refreshing and mildly tropical taste that makes it a nice addition to dishes like smoothies, smoothie bowls, and baked goods.
Dragon fruit also offers several health benefits. It's rich in antioxidants, vitamin C, and dietary fiber, which can help support immune health, promote digestion, and contribute to overall well-being.
Pink vs White Dragon Fruit
Once you cut a dragon fruit open, its flesh can range from white to hot pink or deep purple. All varieties are spotted with tiny black seeds, similar to kiwi fruit.
There are 4 main varieties of dragon fruit you'll find:
Pink skin with white flesh
Pink skin with red/pink flesh
Pink skin with purple flesh
Yellow skin with white flesh
The most common ones you'll find at the grocery store are the first two- pink with white flesh and pink with and red/pink flesh. Yellow skin dragon fruit is the most difficult to find as it is not mass produced.
When it comes to pink vs white dragon fruit, they differ not only in appearance but also in taste. White dragon fruit has a pale, almost translucent flesh studded with black seeds. It tends to have a milder flavor with a delicate sweetness and slightly nutty undertone.
Pink dragon fruit, on the other hand, features vibrant pink or magenta flesh speckled with black seeds. It has a sweet taste with refreshing notes and a hint of acidity.
Both pink and white dragon fruit are becoming increasingly popular and can be found in various grocery stores. If you can't find it at your local grocery store, you can usually find it at Asian markets. Dragon fruit are typically located in the produce section, alongside other tropical fruits.
If fresh dragon fruit is not readily available, you can find frozen dragon fruit in freezer section. It's sold as dragon fruit chunks or smoothie packs made from dragon fruit purée. The frozen fruit is a convenient option for recipes like smoothies and adds a beautiful color.
How To Know When Dragon Fruit is Ripe
Peak season for dragon fruit is summer to early fall. Knowing when dragon fruit is ripe is essential to fully enjoy its delicious flavor and texture. Here are some tips to help you determine the ripeness of dragon fruit:
Color: Look for dragon fruit with vibrant and evenly colored skin. The skin should have a bright pink or magenta hue. Avoid fruits with overly dull or brownish skin.
Texture: Gently press the skin of the dragon fruit. It should have a slight give without being too soft or mushy. A ripe dragon fruit will feel firm yet yield slightly to gentle pressure.
Scent: Give the fruit a sniff near the stem end. A ripe dragon fruit will have a subtly sweet and fragrant aroma. If it lacks any aroma or smells overly sour, it may not be fully ripe.
Dryness: Check the skin for dryness or shriveling. While dragon fruit has a scaly appearance, excessive dryness or wrinkling may indicate overripeness or dehydration.
Remember that dragon fruit continues to ripen after being picked. So if you find slightly underripe fruit, you can let it ripen on your countertop at room temperature for a few days. Once ripe, dragon fruit can be stored in the refrigerator for a few days to maintain its freshness.
Dragon Fruit Health Benefits
The appeal of dragon fruit goes beyond aesthetics. This super fruit is also packed with nutrients and proves a wealth of goodness! It has many positive effects on our health, including boosting immunity, promoting digestion, and supporting heart health. This makes it a fantastic addition to a healthy diet.
Dragon fruit is a low calorie food and has a high water content. The high water content supports hydration, helps keep you feeling full and satisfied, and promotes good digestive health.
Dragon fruit contains several essential nutrients, including vitamin C, iron, magnesium, protein and calcium. Vitamin C is known for its immune-boosting properties and role in collagen production. Vitamin C also aids in the absorption of iron, and dragon fruit is one of the rare fruits that contains some iron (about 1 mg per 6-ounce serving, or 7% of the daily value).
Dragon fruit is also rich in several antioxidants. Antioxidants work by neutralizing free radicals, thus preventing cell damage and inflammation. Studies suggest that diets high in antioxidants may help prevent chronic diseases such as heart disease, cancer, diabetes and arthritis.
Dragon fruit is also loaded with fiber. One cup serving provides 7 grams of fiber. Most Americans don't get enough fiber in their diets. Fiber-rich foods plays a vital role in supporting our health by promoting digestive regularity, aiding in weight management, supporting heart health, and contributing to blood sugar control.
Dragon fruit is also known for containing prebiotics. Prebiotics are a type of fiber that promotes the growth of healthy bacteria in your gut and maintains a healthy microbiome. In particular, dragon fruit mainly promotes the growth of two families of healthy bacteria: lactobacilli and bifidobacteria. Having good gut health is important for maintaining a strong immune system, supporting digestion, and promoting overall well-being.
Overall, dragon fruit is a delicious and easy way to add a boost of nutrition to your recipes! Incorporating dragon fruit into your diet can be a tasty way to introduce these beneficial nutrients into your daily routine.
How To Cut Dragon Fruit
Although its appearance may be intimidating, dragon fruit is actually surprisingly easy to cut. Simply place the fruit on a cutting board and cut it straight down the middle lengthwise with a sharp knife.
Once it's cut in half, you can either scoop out the flesh with a spoon or peel off the peel. To scoop out the flesh, run a spoon along the circumference of each fruit half to separate the flesh from the skin. Lift the flesh out of the skin and place it on a cutting board. Then, cut the flesh into slices or dice it up into pieces.
To peel the dragonfruit, cut the dragon fruit in half lengthwise and then cut each of the sections in half again. Then, peel the skin away from the flesh, similar to how you would peel a banana.
For a pretty presentation, you can use a melon baller to scoop out balls of dragonfruit to add to fruit salads and other dishes.
How To Eat Dragon Fruit
You can enjoy fresh or frozen dragon fruit in a wide variety of dishes. The skin is not consumed; only the inner flesh is edible and can be used in recipes.
In terms of pink vs white dragon fruit, you'll want to use the pink variety in recipes that highlight its lovely, bright color. Pink dragon fruit can be found in the freezer section of the grocery store.
Frozen dragon fruit is especially convenient for incorporating into smoothies and smoothie bowls. You can buy them in chunks or smoothie packs (puréed fruit).
You can also buy freeze-dried dragon fruit pieces, chips or powder to snack on or add to your recipes like drinks, baked goods or smoothie bowls.
Dragon fruit is very versatile and can be enjoyed in both sweet and savory dishes. Here are some ways to enjoy this exotic fruit:
No matter how you choose to enjoy it, dragon fruit adds a tropical flair to your culinary creations.
How To Make Dragon Fruit Taste Better
Some varieties of dragon fruit, like the white-fleshed variety, can have a mild flavor. If you're looking to enhance its taste even further, there are a few simple tricks you can try.
Try pairing dragon fruit with complementary flavors. Squeeze a splash of citrus juice, such as lime or lemon, over the fruit to add a tangy twist. Sprinkle a touch of chili powder or a pinch of sea salt to bring out the fruit's natural sweetness.
Another option is to combine dragon fruit with other fruits in a refreshing fruit salad or blend it into a smoothie with your favorite fruits. You can add a touch of honey or agave syrup for additional sweetness.
Additionally, chilling the dragon fruit in the refrigerator before eating can enhance its texture and flavor.
How To Store Dragon Fruit
Dragon fruit can sit out on the counter for a few days. It continues to ripen after it's been picked. To store it longer, place it in the refrigerator in a plastic bag.
Avoid cutting the fruit until you are ready to eat it. Once dragon fruit is cut, it should be refrigerated in an airtight container. It will remain fresh for 1-2 days. If your dragon fruit starts to turn brown or mushy, discard it.
Tasty Fruit Recipes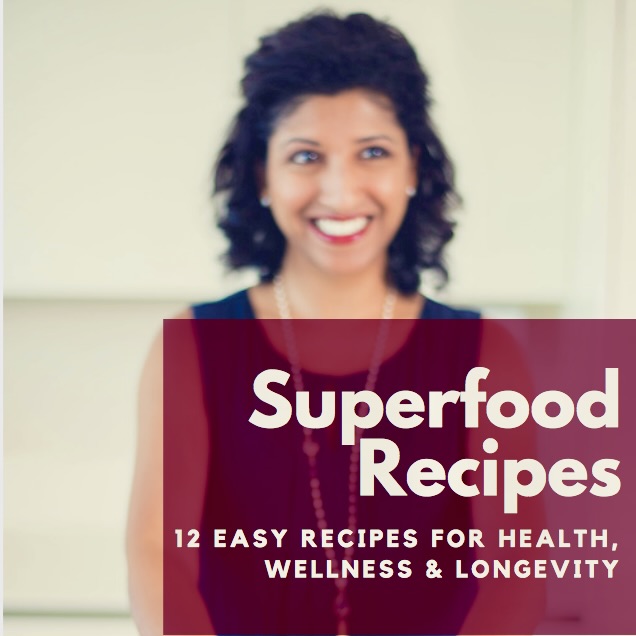 WANT MORE HEALTHY RECIPES?
Sign up for my email list and I'll send you my FREE Superfood Recipes eBook along with weekly recipes!