These flavorful plant-based burgers are packed with plenty of protein and fiber to keep you feeling full and satisfied.
I have a lot of vegetarian followers and they're always asking me for hearty, vegetarian recipes. Some of my favorite vegetarian dishes are my falafel pita sandwiches, slow cooker jackfruit tacos, and spinach gnudi.
One of them recently asked me to create a good vegetarian burger. I love to make burgers and have competed in several burger contests but I have to admit that I'm not as experienced with making veggie burgers.
With traditional burgers, it's simply a matter of mixing ground meat with flavorings and putting some interesting toppings on. But making a great veggie burger is a bit more complex.
First of all, I wanted to make sure that these meat-free burgers were filling and hearty enough to satisfy a serious hunger craving. Secondly, I wanted to infuse the burgers with lots of interesting flavors and textures. And finally, I wanted to ensure that the burgers were sturdy enough so that they wouldn't fall apart during the cooking process.
For any of you carnivores out there who think you don't like veggie burgers, I hope my Black Bean & Quinoa Veggie Burgers will change your mind.
For the main base of my burger, I decided to use nutritious, hearty black beans and quinoa. Black beans are packed with protein and fiber along with several essential vitamins and minerals like B complex vitamins, potassium, magnesium and iron. They're also loaded with antioxidants, which help prevent chronic diseases.
Quinoa (pronounced keen-wa) is a grain-like crop that's recently become very popular because of its numerous health benefits. But it's actually been around for centuries.
It has many unique qualities and health benefits. For example, it has a very high protein content (about twice that of regular cereal grains). This makes it a great source of protein for vegetarians.
It is also a good source of dietary fiber and several vitamins and minerals including B complex vitamins, vitamin E, calcium, iron, phosphorus, and magnesium. And it's gluten-free which makes it a nice option for people who are gluten-intolerant.
Quinoa is a great choice not just for vegetarians, but for anyone trying to cut down their intake of refined, processed carbohydrates while increasing their whole grains.
It's important to get the right combination of ingredients so that the burgers have a good texture and aren't a mushy mess when you bite into them. To add texture to the patties, I kept some of the black beans whole and also added in some sweet corn.
Then came the issue of the patties falling apart. The first time I made these burgers, they came out loose and fell apart while cooking. So I knew I needed to add some kind of binder. After searching through my cabinets, I decided to use old fashioned oats.
Although most of us think of oats as mainly a breakfast food, they are actually quite versatile. If you grind them up in a food processor, they form crumbs. You can use them to add fiber and bulk to dishes like meatloaf, meatballs and veggie burgers. It's much more nutritious than using traditional breadcrumbs.
Oats are whole grains that are loaded with fiber, vitamins, minerals and antioxidants. Because they are packed with fiber, they help lower cholesterol and may reduce the risk of heart disease.
Oats have also been shown to help control blood sugar levels and maintain a healthy blood pressure. The fiber will also keep you feeling full for a long time thereby cutting down on snacking.
I wanted to infuse my burgers with lots of spices and flavorings. So, I decided to go with a Southwest theme and use chipotles in adobo, which are canned, smoked jalapeno peppers.
In addition to the chipotles, I mix in cumin, cilantro, onions and garlic. It's important to refrigerate the patties for several hours before cooking them as this will help them hold their shape.
I bake my patties in the oven at 400 degrees F, which produces a nice golden crust on the outside. However, if you prefer, you can pan fry them in a small amount of oil.
I serve my veggie burgers on rolls topped with slices of avocado, baby greens, and a cooling yogurt sauce. But feel free to customize your burger any way you like.
More Vegetarian Recipes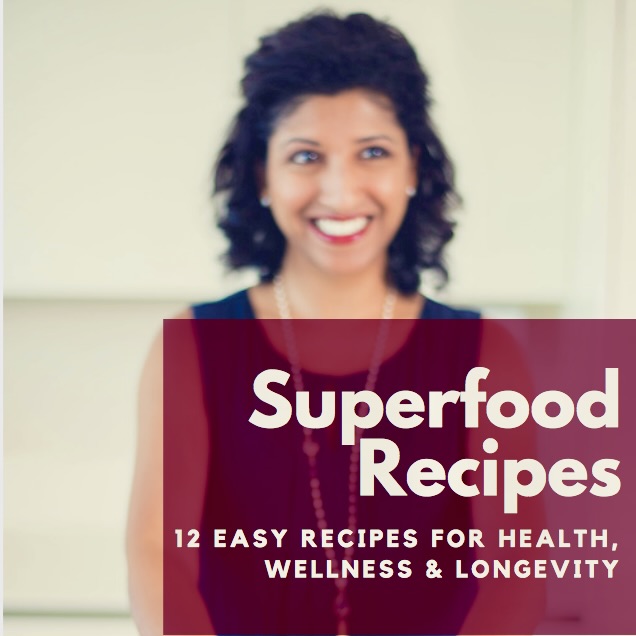 WANT MORE HEALTHY RECIPES?
Sign up for my email list and I'll send you my FREE Superfood Recipes eBook along with weekly recipes!
Recipe
Black Bean & Quinoa Veggie Burgers
These flavorful plant-based burgers are packed with plenty of protein and fiber to keep you feeling full and satisfied.
Print
Pin
Rate
Ingredients
Patties:
½

cup

quinoa

1

teaspoon

olive oil

1

small red onion, chopped (about 1 cup)

3

cloves

garlic, minced

2

cans black beans (15.5 oz each), drained and rinsed

2

tablespoons

tomato paste

1

large egg or flax egg*

⅔

cup

cooked corn

¼

cup

chopped cilantro

1

tablespoon

minced chipotles in adobo

1 ½

teaspoons

ground cumin

1

teaspoon

kosher salt

1

cup

rolled oats, ground into crumbs
Cilantro Yogurt Sauce:
1

cup

reduced fat or nonfat Greek yogurt or non-dairy yogurt

2

teaspoons

minced chipotles in adobo + 1 teaspoon adobo sauce from the can

2

tablespoons

chopped cilantro

2

teaspoons

lime juice

1

teaspoon

honey
Other:
8

multigrain hamburger rolls

lightly toasted

Avocado slices, tomatoes and cilantro leaves for topping (optional)
Instructions
Place the quinoa in a small saucepan along with 1 cup of water. Bring the water to a boil then reduce heat to medium low and cover the pan. Cook 10-15 minutes until the water is absorbed and quinoa is cooked. Remove from heat.

Heat the oil in a small sauté pan over medium heat and add the onion and garlic. Sauté until onions are softened, 5-6 minutes. Place the mixture in a large bowl. Add approximately 1½ cans of black beans to the bowl and using a potato masher or fork, mash all of the ingredients together until a pasty mixture forms.

Stir in the remaining beans along with the tomato paste, egg, corn, cilantro, chipotles, cumin and salt. Stir in the cooked quinoa and ground oats until evenly distributed.

Form the mixture into 8 equal patties, compacting them well with your hands as you form them. Place the patties on a baking sheet, cover them with plastic wrap and refrigerate for a few hours or overnight.

To make the yogurt sauce, puree the yogurt, chipotles, adobo sauce, cilantro, lime juice, and honey together in a mini food processor until smooth.

When ready to eat, preheat the oven to 400°F. Spray a baking sheet with olive oil spray and place the patties on the sheet. Cook 10-12 minutes until the patties are golden brown and crispy, then carefully flip the over and cook another 10 minutes. Alternatively, you can pan fry the patties in a skillet with a little olive oil. Serve the patties on the buns with the cilantro yogurt sauce and toppings of your choice.
Notes
Nutritional information is for the patties plus sauce.
* To make a flax egg, mix 1 tablespoon ground flaxseed with 3 tablespoons water in a bowl. Let sit for 5 minutes to thicken. Use in recipe in place of 1 egg.
Nutrition
Calories:
237
kcal
|
Carbohydrates:
39
g
|
Protein:
13
g
|
Fat:
3
g
|
Cholesterol:
22
mg
|
Sodium:
817
mg
|
Potassium:
535
mg
|
Fiber:
10
g
|
Sugar:
3
g
|
Vitamin A:
235
IU
|
Vitamin C:
6.8
mg
|
Calcium:
91
mg
|
Iron:
3.4
mg
Loved this Recipe? Click on the stars and rate it!