Dragon fruit has become very popular thanks to its cool look, great taste, and numerous health benefits. But have you ever found yourself puzzled by the terms "dragon fruit" and "pitaya," wondering if they refer to the same fruit or not? Let's dive in and unravel the mystery surrounding these exotic delights.
Dragon fruit is a beautiful cactus fruit with a striking appearance and impressive nutritional profile that's become immensely popular recently. This super fruit also has a refreshing, sweet flavor that makes it the perfect addition to recipes like smoothies and smoothie bowls.
The terms dragon fruit and pitaya are often used interchangeably. But are they really the same thing or is there just confusion between these terms? Let's get into the details of dragon fruit vs pitaya.
Jump to:
Dragon Fruit vs Pitaya
The terms "dragon fruit" and "pitaya"are often used interchangeably, leading to confusion about their specific meanings. Although many sites state that they are the same, technically these fruits are slightly different. Both fruits belong to the same family of cactus (Cactaceae) and share similar characteristics in terms of appearance, taste, and culinary uses.
However, dragonfruit is a member of the genus Hylocereus, and grows on a vining cactus. Pitaya, on the other hand, belongs to the genus Stenocereus, and grows on column-like cacti.
There are actually many different species of cacti within the Hylocereus genus and Stenocereus genus that produce many different varieties of fruit with different names. However, the term "dragon fruit" has become a general term that's used to refer to any fruit produced by any of these cacti.
Dragon fruit shares many similarities with the pitaya. They both have a smooth, inner flesh with small black seeds and are comparable in terms of size, flavor and color. Adding to the confusion is the fact that dragon fruit is also known as "pitahaya," which sounds similar to "pitaya."
"Pitaya" and "Pitahaya" are more commonly used terms in Latin America, while "Dragon Fruit" is more commonly used in English-speaking countries. Some varieties of dragon fruit are also known as a strawberry pear.
Dragon Fruit
Dragon fruit is what you most likely have come across at grocery stores and markets. Originating in Mexico and Central America, dragon fruit was first cultivated by indigenous people long ago.
Over time, its cultivation spread to other regions, particularly Southeast Asia, where it became widely grown in countries like Vietnam, where it is known as "thang loy." Today, dragon fruit is grown in tropical climates all over the world, including the US.
Dragon fruit got its name due to its striking and unique appearance. It has leather-like skin and comes in vibrant pink (more common) and yellow skin (less common) varieties. This oval-shaped fruit also has prominent scaly green spikes on its exterior, similar to the mythical dragon.
When you slice it open, the dragonfruit has a juicy, subtly sweet flesh that's speckled with tiny black seeds. There are different dragon fruit varieties, including those with white flesh and those with red or purple flesh. The most common variety that you'll find at the grocery store are red dragon fruit with bright red or pink skin and white flesh with tiny black seeds.
Dragon fruit has a mild taste and can be compared to a cross between a kiwifruit and pear, with subtle earthy notes. Different varieties have different flavors and sweetness levels. Yellow dragon fruit is the sweetest but is also the rarest among all the varieties.
Pitaya
Pitaya refers to fruits of the plants within the Stenocereus genus of the cactus family. It grows in arid and semi-arid areas. The fruits are similar in appearance to dragon fruit but are typically smaller in size with a thinner skin.
Pitaya fruit has a refreshing, sweet, acidic flavor with a juicier flesh and stronger taste than dragon fruit.
Among the best known varieties of pitaya are pitaya dulce ("sweet pitaya") and pitaya agria ("sour pitaya").
To Sum It Up
So, to sum up the dragon fruit vs pitaya debate, although the two terms are used interchangeably, technically dragon fruit and pitaya are not the same. They are closely related and have many similarities in terms of taste, appearance, and texture.
The term "dragon fruit" has become more of a general term that is now commonly used to refer to any fruit in this family of fruits. So if you see the word "dragon fruit," "pitaya" or "pitahaya," they're typically all referring to the same fruit. And the vast majority of the time, what you'll find at the grocery store is actually dragon fruit rather than pitaya.
How To Eat Dragon Fruit
You can enjoy fresh or frozen dragon fruit in a wide variety of dishes. Frozen dragon fruit is especially convenient for incorporating into smoothies and smoothie bowls. You can buy them in pieces or smoothie packs (puréed fruit). You can also buy freeze-dried dragon fruit pieces, chips or powder to snack on or add to your recipes like drinks, baked goods or smoothie bowls.
Here are some ways to enjoy this exotic fruit:
Eat it plain- cut the fruit into bite-sized pieces and enjoy it as a healthy, quick snack. You can also add diced dragon fruit to fruit salads or as a topping for yogurt, oatmeal or cereal.
Smoothies and beverages- dragon fruit adds a vibrant color and a touch of tropical sweetness to smoothies like my stunning dragon fruit smoothie. Simply blend the cubed fruit with your favorite combination of fruits, leafy greens, and liquid (such as coconut water or almond milk) for a refreshing and nutritious beverage. You can also incorporate dragon fruit into juices or cocktails for a delightful twist.
Salads and savory dishes- add diced dragon fruit to salads for a pop of color and a subtle sweetness. It can be a great addition to fruit salsas with other tropical fruit like pineapple, kiwi, and mango. It also pair well with fish dishes like grilled tuna, mahi mahi or fish tacos.
Frozen Desserts- use dragon fruit in ice creams, popsicles or gelato for a visually stunning and flavorful treat.
No matter how you choose to enjoy it, dragon fruit will add a beautiful color and tropical flair to your culinary creations!
Interested in learning more? Read my post All About Dragon Fruit: Pink vs White, How To Buy, Eat & Store It.
Tasty Fruit Recipes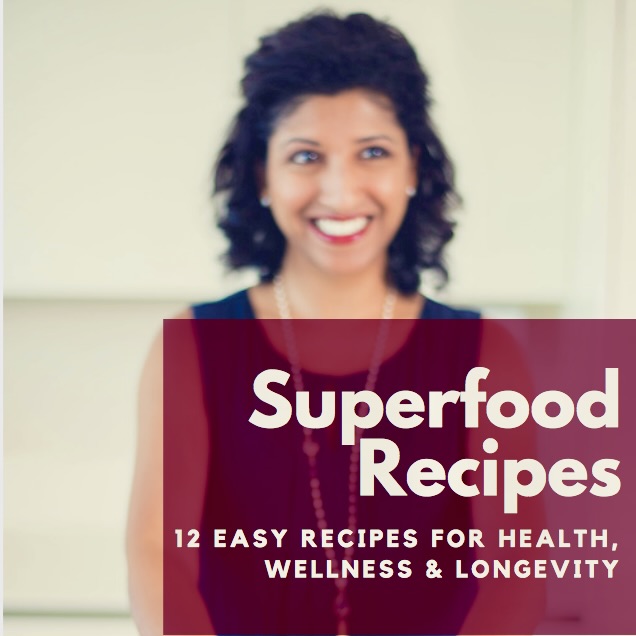 WANT MORE HEALTHY RECIPES?
Sign up for my email list and I'll send you my FREE Superfood Recipes eBook along with weekly recipes!