Discover the remarkable health benefits of overnight oats, a delicious and versatile breakfast dish. From supporting heart health to aiding in weight management, overnight oats are a wholesome and convenient dish packed with nutrition to kickstart your day!
Oats are definitely a staple in my kitchen. Not only are these whole grains incredibly versatile, they're also delicious and they boast numerous health benefits! Whether it's a warm bowl of oatmeal to start my day or a batch of flavorful high protein or cinnamon overnight oats ready to grab on busy mornings, oats have become my go-to choice breakfast of choice. My kids loves them too. My strawberry oatmeal blender pancakes and peach baked oatmeal are family favorites and regulars in our weekend breakfast rotation.
Let's dive into the delicious world of overnight oats and explore the numerous health benefits they offer. From promoting heart health and aiding in weight management to regulating blood sugar levels and supporting a healthy gut, overnight oats are a powerhouse of nutrition that can revolutionize your morning routine!
Jump to:
What Are Overnight Oats?
Overnight oats are made by soaking raw oats in liquid (such as milk, yogurt, or water) overnight in the refrigerator. Unlike oatmeal, which is cooked in boiling water on the stove or in the microwave, overnight oats are not cooked at all. As the oats absorb the liquid, they soften, creating a creamy and delicious breakfast dish that's ready for you the next morning.
Overnight oats are quick and easy to make with just a handful of ingredients. Plus, they don't require any cooking and are perfect for meal prep. You can assemble a batch of them on the weekend and have a healthy breakfast set for the entire week!
How To Make Overnight Oats
To make overnight oats, simply stir old-fashioned oats together with the rest of your ingredients in a bowl, tupperware or mason jar. Cover and refrigerate overnight. Then, in the morning, give it a stir, add your favorite toppings, and dive in. It's the perfect make-ahead breakfast!
Overnight oats have endless customizations and flavor combinations. I like to soak old-fashioned oats and chia seeds together in a mixture of milk (you can use dairy milk or plant-based milk like almond milk or oat milk) and Greek yogurt.
The chia seeds add a boost of heart-healthy omega-3 fatty acids, fiber, antioxidants, and protein. They also have a satiating effect that can help fill you up and aid in weight management. Try my healthy overnight oats for weight loss.
Greek yogurt adds protein and gut-friendly probiotics. To up the protein content even more, I sometimes stir in some peanut butter or protein powder. Try my high protein overnight oats recipe, which has 38 grams of protein per serving.
You can personalize your overnight oats with a wide range of toppings such as fresh fruits, nuts, seeds or spices, to suit your taste. I like to top my overnight oats with fruit like berries, diced apple or sliced banana, nuts, and a drizzle of peanut butter.
Whatever option you choose, overnight oats offer a convenient, nutritious, and delicious way to start your day!
Benefits of Overnight Oats vs Cooked
One of the main benefits of overnight oats is their convenience. By preparing them the night before, you can save time in the morning and enjoy a quick and easy breakfast on-the-go.
In terms of taste, cooked oats typically have a creamier texture than overnight oats, which some people may prefer. Also, cooked oats are enjoyed warm while overnight oats are typically eaten cold or at room temperature. However, if you prefer your oats warm, you can heat them up.
Both types of oats offer a wide range of health benefits and can be a nutritious addition to a healthy diet. However, they differ in some ways.
One advantage of overnight oats is that they contain more resistant starch than cooked oats. Resistant starch is a type carbohydrate that doesn't get digested in your small intestine.
Instead, resistant starch ferments in your large intestine and acts as a prebiotic, feeding the good bacteria in your gut. This promotes gut health by improving the balance of good vs bad bacteria in your gut.
Resistant starch has several positive effects on your health including preventing constipation, increasing the feeling of fullness, decreasing cholesterol, improving glycemic control, and lowering your risk of colon cancer.
While overnight oats have more resistant starch, they also have higher levels of phytic acid. Phytic acid is a unique natural substance found in plant seeds. Phytic acid is sometimes referred to as an anti-nutrient because it binds to certain minerals like iron, zinc, and calcium, and inhibits their absorption.
Cooked oats have lower levels of phytic acid because the cooking process breaks down the phytic acid. This improves mineral absorption.
Raw oats have higher phytic acid levels. However, there are several preparation methods that can significantly reduce this amount, including soaking them overnight.
Health Benefits of Overnight Oats
Overnight oats is a hearty and nutritious breakfast dish made with whole, nutrient-dense ingredients. It's a simple dish to make, and a much healthier option than instant oatmeal, which often contains added sugars and artificial flavors. Overnight oats contain a healthy mixture of complex carbohydrates, fiber, protein, and healthy fats that will fill you up and give you long-lasting energy.
Let's dive into the numerous health benefits of overnight oats and why you should incorporate them into your diet.
1. Packed With Essential Nutrients
Oats are a nutritional powerhouse! They have a well-balanced nutrient profile, and are a good source of carbohydrates and fiber. They also are a good source of protein, and are higher in protein than most other grains.
Oats are also packed with an array of essential vitamins, minerals, and antioxidants. They provide a solid dose of nutrients like iron, magnesium, phosphorus, selenium, and B vitamins like thiamin.
Most Americans don't get enough fiber. On average, American adults only consume 10-15 grams of total fiber per day, which is far below the USDA's recommended intake of 25 grams for women and 38 grams for men.
Oats are a good source of both soluble and insoluble fiber. A half cup of oats contains 4-5 grams of fiber.
A diet high in fiber has many health benefits. Fiber keeps us full, helps manage blood sugar and blood cholesterol levels, and promotes digestive health, gut health and weight management.
So, incorporating fiber-rich foods like overnight oats into your diet can help to bridge this nutritional gap and support your overall health.
2. Heart Healthy
One of the standout benefits of overnight oats is their positive impact on heart health. High blood cholesterol is a major risk factor for heart disease. Oats contain beta-glucan, a powerful type of soluble fiber that plays a crucial role in supporting heart health by lowering total and LDL ("bad") cholesterol levels.
Beta-glucan partially dissolves in water and forms a thick, gel-like solution in your gut. This acts to reduce the absorption of cholesterol in your digestive tract, thus reducing its levels in the bloodstream. This cholesterol-lowering effect can contribute to a decreased risk of cardiovascular diseases.
Additionally, oats may also protect LDL cholesterol from oxidation, which is another crucial step in the progression of heart disease.
Interesting Nutrition Fact: Did you know that oatmeal was the subject of the very first food-specific health claim approved by the U.S. Food and Drug Administration? This was back in 1997 when it was determined that consumption of soluble fiber from oats may lower the risk of heart disease.
3. Gut Friendly
Oats have long been recognized as a champion for digestive health. Packed with dietary fiber, oats help keep everything running smoothly in our intestinal tract and prevent constipation.
Oats also support a healthy gut microbiome. We have trillions of microorganisms that live in our colon, which make up our gut microbiome. These friendly gut bacteria, also known as probiotics, play a crucial role in maintaining many aspects of our health, including our digestive health, immunity, and mood.
The fiber in overnight oats act as a prebiotic, feeding these beneficial organisms and promoting their growth. Thus, overnight oats give your gut microbiome the nutrients it needs to thrive.
By nourishing your gut microbiota with overnight oats, you can support optimal digestion, nutrient absorption, and overall gut health. Overnight oats can also lower your risk of colorectal cancer.
4. Weight Management
Thanks to their high fiber content, overnight oats provide a slow and steady release of energy, keeping you fueled throughout the day.
Beta-glucan slows down the digestion process and stimulates the release of hormones that regulate appetite. These actions increase the feeling of fullness and help control your hunger levels.
Thus, by incorporating overnight oats into your breakfast routine, you can potentially curb cravings, prevent overeating, and maintain a healthy weight. Read more about this in my post about overnight oats for weight loss.
5. Blood Sugar Regulation
Another benefit of overnight oats is that they can help regulate blood sugar levels. Oats keep your blood sugar from spiking too high during and after meals.
Overnight oats can be prepared with low-glycemic index ingredients like oats, chia seeds, and nuts, which have a minimal impact on blood sugar. This means that they are digested and absorbed more slowly resulting in a more gradual rise in blood sugar.
This prevents spikes and crashes in blood sugar levels, providing sustained energy and preventing cravings. This not only helps in managing diabetes but also promotes overall health by reducing the risk of chronic conditions like obesity and heart disease.
Consuming overnight oats regularly may also improve insulin sensitivity. Insulin sensitivity refers to the body's ability to effectively utilize insulin for regulating blood sugar. Studies have shown that the fiber and magnesium present in oats can enhance insulin sensitivity, leading to better blood sugar control and reduced risk of type 2 diabetes.
6. Rich in Antioxidants
Oats contain more than 20 unique polyphenols, plant-based compounds that have strong antioxidant activity. Antioxidants help prevent cell damage caused by free radicals.
Most notable is a group of unique polyphenols called avenanthramides, which are found abundantly in oats. These potent compounds have been shown to help lower blood pressure by dilating blood vessels, promoting better blood flow.
Additionally, these antioxidants have demonstrated potential anti-inflammatory effects, which can contribute to the prevention of chronic diseases such as heart disease and cancer.
7. Boost Immunity
Oats can play a valuable role in boosting immunity. Packed with essential nutrients like vitamins, minerals, and antioxidants, oats provide a nutritional foundation that strengthens the immune system.
The beta-glucan fiber found in oats has also been shown to enhance immune function by activating your immune cells and protecting against infection. More specifically, beta glucan has been shown to increase the activity of certain types of immune cells, including macrophages, neutrophils, and monocytes.
To sum it up...
The health benefits of overnight oats are truly remarkable! From promoting heart health and aiding in weight management to regulating blood sugar levels and supporting digestive health, overnight oats are a nutritional powerhouse. With their versatility, convenience, and delicious taste, overnight oats offer a delightful way to nourish your body and start your day on a healthy note.
Tasty Oats Recipes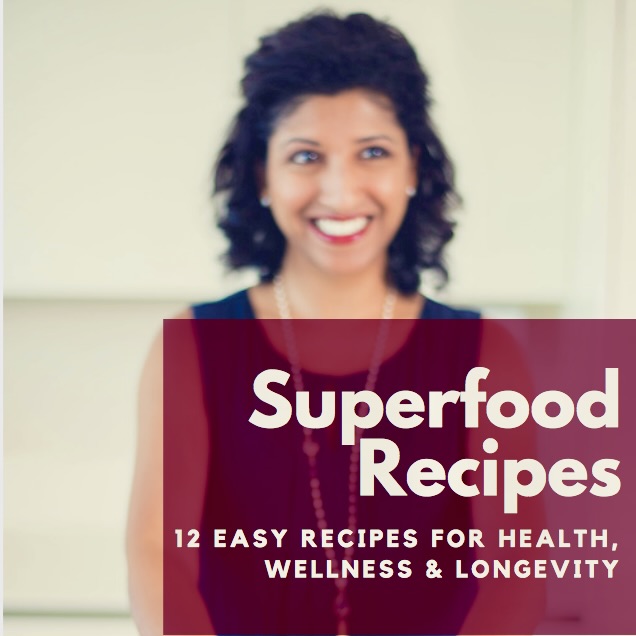 WANT MORE HEALTHY RECIPES?
Sign up for my email list and I'll send you my FREE Superfood Recipes eBook along with weekly recipes!