Pasta is a staple in many households, but with so many different shapes and varieties available, it can be hard to know which one to choose for your recipe. In this post, I'll explore the similarities and differences between three popular types of pasta: ziti vs. penne vs. rigatoni.
Pasta is my ultimate comfort food. There's just something so comforting about curling up with a bowl of pasta like my hearty orecchiette pasta with sausage and kale or colorful Mediterranean pasta.
We often focus on the flavors and aromas of our favorite pasta dishes. However, one crucial element that often goes unnoticed is the shape of the pasta itself. Selecting the ideal pasta shape can elevate your culinary creations from ordinary to extraordinary.
Ziti, penne, and rigatoni are all popular types of pasta that are commonly used in Italian cuisine. While they may look similar, there are some key differences between these three types of pasta.
Let's explore the similarities and differences between ziti vs penne vs rigatoni and discover how choosing the right pasta can make a world of difference in every mouthwatering bite of your dish!
Jump to:
Ziti vs Penne vs Rigatoni Pasta- How Are They Similar?
Ziti, penne and rigatoni are some of the most popular and well-loved pasta shapes. Chances are you have one more boxes sitting in your pantry right now!
Before we examine their difference, let's discuss what makes these three pasta shapes similar.
All three types of pasta are cylindrical with a hollow center. This makes them great for holding sauces and other ingredients.
They are all made from durum wheat semolina flour and water, giving them a similar texture and flavor.
They are all versatile and can be used in a variety of dishes, from light pasta salads to robust meat sauces to baked casseroles.
Ziti vs Penne vs Rigatoni Pasta- How Are They Different?
Now that we've established their similarities, let's get into the details of ziti pasta vs penne vs rigatoni and how they differ. They vary slightly in terms of their shape, size, and texture.
Here's a quick summary before we dive into the details:
Ziti is a smooth, cylindrical pasta that is cut into straight tubes. It is similar in shape to penne, but with straight edges instead of diagonal cuts.
Penne is similar in size to ziti but is cut on the diagonal, giving it a pointed edge. Unlike ziti, penne has ridges on the outside, which helps to hold onto sauces.
Rigatoni is a larger, wider pasta that has a ridged exterior like penne but straight edges, like ziti. It is larger than both ziti and penne, and has the most texture.
Because of their unique qualities, these three types of pasta also vary in the types of recipes that they are ideally suited for. Let's get into the nitty gritty!
What is Ziti?
Ziti is a medium-sized, tubular pasta. It is made from long, hollow tubes of pasta that are cut straight across with no curves or angles. It is similar in shape to penne, but without the ridges.
Ziti is popular in Italian-American cuisine and is often used in baked pasta dishes. It's perhaps most well-known as the star of the classic dish baked ziti, where it is mixed with tomato sauce, cheese, and other ingredients and baked in the oven.
Ziti is easy to cook and versatile in its use. Its smooth surface allows for sauces to coat the pasta evenly, making it a great choice for creamy sauces. Ziti is also a great choice for chunky or meaty sauces, which get trapped in the hollow centers.
What is Penne?
Penne pasta is another medium-sized pasta that is similar in shape to ziti, but with slanted edges that give it a distinctive diagonal cut. With its angled edges, penne has a particularly large surface area, which allows it to hold on to plenty of sauce.
Like rigatoni, penne has typically has ridges on the outside that help sauces to cling to the pasta (although there is a smoothie variety of penne as well).
Penne is a popular pasta in Italian cuisine, and is used in a wide variety of dishes from pasta salads, to creamy, saucy pasta dishes, to baked pasta dishes. You can even use penne to make my tasty air fryer pasta chips.
Penne alla vodka, is perhaps one of the most well-known penne dishes. The penne is the perfect pasta to soak up the rich, velvety sauce. Its shape also makes it a great choice for chunkier sauces.
I like pairing penne with vegetables like roasted butternut squash. You can also use penne in hearty pasta dishes like my orecchiette with sausage and kale.
What is Rigatoni?
Rigatoni pasta is larger than both ziti and penne, with a wider diameter and thicker walls. It has square-cut ends that are usually straight, but sometimes slightly curved. Rigatoni has ridges on the outside, similar to penne. The name rigatoni comes from the word "rigato" which means "ridged."
The thickness and texture of rigatoni give it a very satisfying texture when eaten. Sauces also love to cling to its deep ridges and broad surface, making it an especially good choice for robust meat sauces like my turkey bolognese.
Rigatoni is a versatile pasta and is often used in baked pasta. Its large size makes it a great choice for stuffing, such as in a baked rigatoni with sausage.
So, What's The Bottom Line?
Ziti, penne, and rigatoni are all delicious and versatile types of pasta that can be used in a variety of dishes.
When it comes to choosing between them, it's important to consider the size, shape, and texture of the pasta, as well as the recipe you're making. Each pasta has its own unique characteristics that make it a great choice for different dishes.
Hopefully this post has helped you to understand the differences between these popular pasta shapes and inspired you to try them in your next recipe!
Tasty Pasta Dishes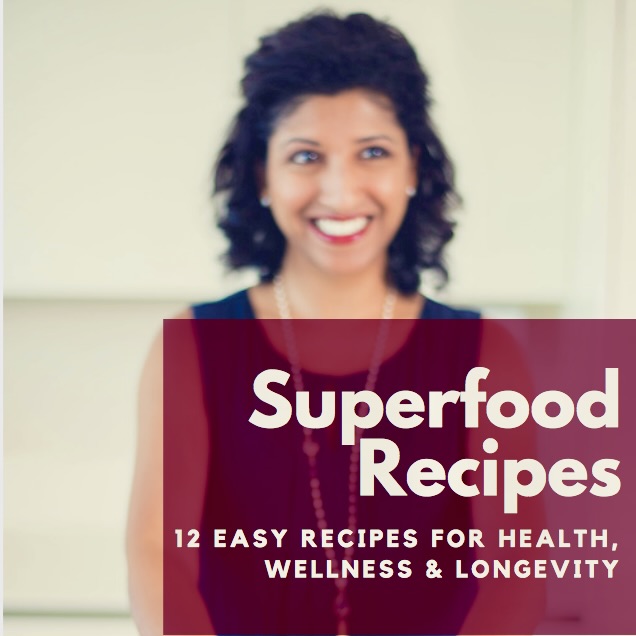 WANT MORE HEALTHY RECIPES?
Sign up for my email list and I'll send you my FREE Superfood Recipes eBook along with weekly recipes!