Butternut squash is a versatile vegetable that's packed with health-promoting nutrients! Read all about butternut squash nutrition and learn how to buy and cook this delicious superfood!
I always know that summer is over when I walk into my grocery store and see the abundance of winter squash varieties. Butternut squash, with it's lovely orange-colored flesh and sweet flavor, has always been a favorite of mine.
I use butternut squash in a lot of recipes from chili to flatbread, pasta, and salad. I love roasting it in the air fryer or oven.
Not only is this pear-shaped squash delicious and versatile, but it happens to be really good for you too.
Butternut Squash Nutrition
Butternut squash is low in calories and packed with nutrients. One cup of cubed squash only has 82 calories and no fat or cholesterol.
It's a rich source of fiber which besides promoting good GI health also helps lower blood cholesterol levels and control blood sugar. It also keeps you feeling fuller longer which makes it a great food for weight loss programs.
Butternut squash is high in several vitamins and minerals such as Vitamins A, B-complex and C as well as potassium and magnesium to name a few. The rich orange color means it's packed in beta carotene which gets converted to Vitamin A in the body. One cup of cubed squash has 457% of the recommended daily allowance! Vitamin A is important for vision, immune health, growth and reproduction.
How to Buy Butternut Squash
Butternut squash is in available year-round at grocery stores but it's best when in season, which is from early fall through winter. Look for squash with firm skin that is free of bruises or mold.
You can find whole butternut squash in the produce section. You can also find pre-peeled and cut butternut squash in the produce section. Nowadays, many stores also sell spiralized butternut squash to make butternut squash "noodles." These pre-cut options are a huge timesaver in the kitchen!
You can also find butternut squash in the freezer section. It comes cubed, pureed or spiralized.
How to Cook Butternut Squash
Butternut squash is very versatile ingredient! You can use it in a wide variety of dishes from soups to salads to quesadillas. The most common way I cook it is to roast it on a sheet pan in the oven. But I also like to add it to stir fries, skillet dishes and stews. You can also puree it and incorporate it into risotto, pasta or everyone's favorite- butternut squash soup. Even the seeds are edible. When you roast them, they make a tasty and nutritious snack.
I love using butternut squash in my recipes! Try my Butternut Squash Flatbread with Sweet Pea Greens, Orange-Scented Butternut Squash Soup or Roasted Butternut Squash Salad with Maple Dijon Vinaigrette. They're all delicious!
Now that you know all about butternut squash nutrition and how to cook it, have fun experimenting in the kitchen! Here are a few more ideas to get you started!
More Butternut Squash Recipes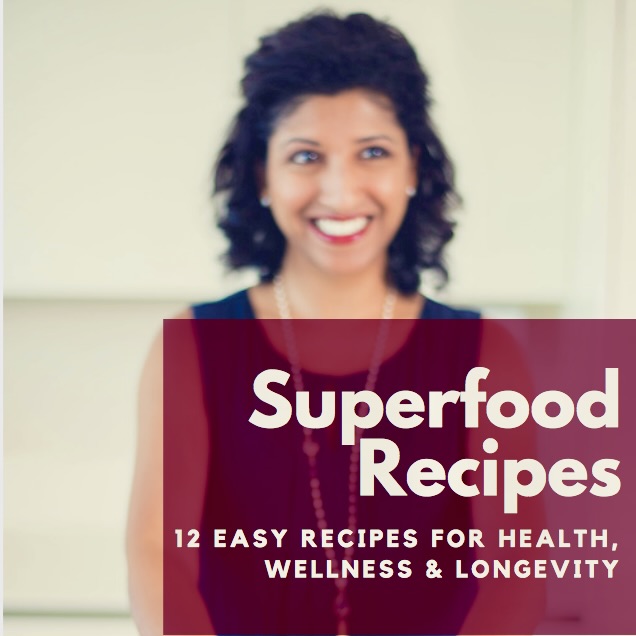 WANT MORE HEALTHY RECIPES?
Sign up for my email list and I'll send you my FREE Superfood Recipes eBook along with weekly recipes!