My Easy Healthy Chicken and Dumplings is a lightened up makeover of a classic stick-to-your ribs comfort food that's easy to make and doesn't skimp on flavor! I cook light, fluffy dumplings in a pot of homemade chicken soup that tastes like it's been simmering on the stove for hours. It's the perfect simple and hearty meal to warm you up on a cold day!
When it's cold outside, there's nothing more comforting than curling up with a piping hot bowl of soup. I love having a big pot of soup simmering away on the stove on lazy weekends. I make all kinds of soup from Butternut Squash Soup to Red Lentil Coconut Soup to hearty Italian Pasta Fagioli.
But when it comes down to it, it's hard to beat a bowl of good old homemade chicken soup! And when you add tender, fluffy dumplings to that tasty soup, well that just takes it over the top!
Jump to:
What is chicken and dumplings?
Chicken and dumplings is the ultimate comfort food and a classic Southern dish. If you've never heard of it, it's basically a hearty, homemade chicken soup.
The soup is made by simmering a whole chicken in a pot with water, vegetables and seasonings, creating a flavorful chicken stock. Then the chicken is shredded and added back to the stock.
The dumplings are made with a biscuit-like dough that's dropped into the hot chicken soup and cooked in the simmering liquid. As they cook, they expand and puff up into tender, fluffy, cloud-like biscuits.
The result is a delicious, comforting, and hearty meal that's perfect to warm you up on a cold day.
Is chicken and dumplings healthy?
Chicken and dumplings is a classic Southern comfort food dish, but it isn't necessarily the healthiest dish. Traditional chicken and dumplings from scratch uses a lot of rich ingredients like chicken fat, butter, and heavy cream.
I was actually inspired to make this dish after seeing chef Michael Symon's chicken and dumplings recipe in one of his cookbooks. Although his dish looks absolutely delicious, it has a lot of heavy ingredients.
Plus, it takes quite a while to make (he recommends making it over the course of two days!).
So I set out to make a quick and easy, healthy homemade chicken and dumplings soup recipe that could be made in a short amount of time but wouldn't skimp on flavor.
Why this recipe is healthy
This is a heart-healthy chicken and dumplings recipe for the following reasons:
I sauté my vegetables in heart-healthy olive oil instead of butter. Olive oil is composed of healthy monounsaturated fatty acids, which have many important health benefits and help lower your risk of heart disease. To learn more, read my post about the health benefits of olive oil.
I don't use any heavy cream in the chicken soup, thereby reducing the amount of saturated fat in the dish. Instead, I use flour to thicken the broth.
Instead of using butter or chicken fat in the dumplings, I use buttermilk. It gives the dumplings a tender texture as well as a boost of protein and calcium.
To incorporate some whole grains, I use a mixture of white whole wheat flour and all purpose flour in my dumplings. Whole grains have high amounts of fiber, vitamins, minerals and antioxidants, which help reduce your risk of diseases like heart disease, diabetes and obesity. To learn more, read my post all about whole grains.
Why this recipe is quick and easy
I skip the process of simmering a whole chicken in water with herbs, which takes several hours. Instead, I use prepared chicken stock (or homemade chicken stock if I have any on hand).
I use shredded chicken from a rotisserie chicken or other leftovers.
I make simple drop biscuits rather than biscuits that you roll out. You still get tender, fluffy biscuits but with a lot less work!
How to make the broth
The broth in traditional chicken and dumplings can range from a thin soup to a thick, casserole-like dish that's eaten with a fork instead of a spoon. My recipe is rich and hearty, lying somewhere in the middle.
To make this easy chicken and dumplings recipe, first sauté onions, carrots, celery and garlic in olive oil. I like to use a heavy pot like my enameled cast iron Dutch oven or braiser.
Next, make a roux by stirring in some flour. The mixture of the oil and flour will help thicken the broth as it cooks.
Then, simply add in herbs like thyme and bay leaf and some prepared chicken stock. If you have time, you can make your own homemade chicken stock or even use leftover homemade turkey stock from Thanksgiving.
Finally, let everything simmer away on the stove while you make the dumplings.
The best part- the fluffy dumplings
For me, the dumplings are what make this soup really special. They're basically light, fluffy, homemade biscuits that cook in the simmering soup and puff up into clouds of pillowy goodness. They add a hearty, stick-to-your-ribs quality to what would otherwise be a basic chicken soup.
There are a few different variations of dumplings used in classic Southern chicken and dumplings. In some recipes the dumplings are formed into balls, and in others, they're rolled out and cut into shapes. Sometimes they're rolled out flat so that they resemble noodles. In other recipes, like this one, the dumplings are dropped into the soup.
It's easy to make homemade dumplings using the drop method. Simply mix flour, baking powder, salt, buttermilk, and an egg together in a bowl.
When the buttermilk reacts with the baking powder, it makes for a tender and light dumpling without having to use any additional fat or butter (see FAQs section below to learn how to make homemade buttermilk).
Then, scoop up balls of the dough with a spoon and drop them into the simmering soup. Cover the lid and don't peek! As the dumplings cook, they will puff up into light, fluffy balls of deliciousness.
What to serve with this dish
I would suggest serving this easy chicken and dumplings with a simple salad or vegetable side dish to round out your meal. My Tuscan Kale and Apple Salad or Roasted Asparagus and Grape Tomatoes are both excellent options. You can finish of your meal with my Grilled Peaches with Greek Yogurt or Slow Cooker Apple Crisp.
Storage and reheating
Store chicken and dumplings in an airtight container in the refrigerator for up to 5 days. You can reheat it in the microwave in a microwave-safe dish or on the stove in a pot over medium low heat.
Have you ever wondered how long chicken can sit out before you need to toss it? Read my post all about how to properly handle and store chicken to help ensure that it's always safe to eat!
FAQs
Can I use rotisserie chicken in this recipe?
Yes! You can definitely shred up rotisserie chicken and use it in this recipe- it's a huge timesaver! You can also use leftover turkey and make Turkey Dumpling Soup. It's a great way to use up your Thanksgiving leftovers!
Can you make chicken and dumplings gluten free?
Yes, you can make this recipe gluten free. Simply substitute a gluten-free flour blend like this one for regular flour in the biscuit dough and also when you're making the roux for the chicken broth.
How do you thicken chicken and dumplings?
When you make the chicken broth, one of the first steps is to add flour to the vegetables sautéing in oil. This mixture of flour and fat is called a roux and this is what thickens the broth when you add liquid to it and bring it to a boil. If your chicken broth is still not as thick as you'd like, you can still fix it by adding a beurre manié at the end. This is a classic French technique that I learned in culinary school. Just mix 2 teaspoons flour with 2 teaspoons soft butter and whisk the paste into the simmering soup to thicken it.
Can I use Bisquick or canned dumplings?
The dumpling dough in this recipe is really easy to make but yes, you can use a readymade product. Read the nutrition labels and choose a healthier option like Bisquick Heart Smart Pancake & Baking Mix. You can also use canned buttermilk biscuits and cut them into pieces before adding them to the soup.
What can I use if I don't have buttermilk?
If you don't have buttermilk, you can make it by stirring 1 ½ teaspoons fresh lemon juice into ½ cup milk (any type). Let the mixture sit for a 5-10 minutes until it thickens slightly and small curds form. Then use as directed in the recipe.
Why do my dumplings turn out heavy, tough or dry?
If your dumplings turn out heavy, dense or tough, you may be over-mixing the dumpling dough. Whisk the dry ingredients and wet ingredients separately, then gently fold them together until just combined. To avoid dry dumplings, be sure to cover the pot with a lid as they cook. This will help the dumplings steam and retain their moisture.
This Chicken and Dumplings recipe is part of my Best Fall Soup Recipes collection.
My Latest Cookbook is Here!
Over 70 chef-created, doctor-approved recipes for delicious, healthy living. Take control of your health, starting in the kitchen!
More tasty soup recipes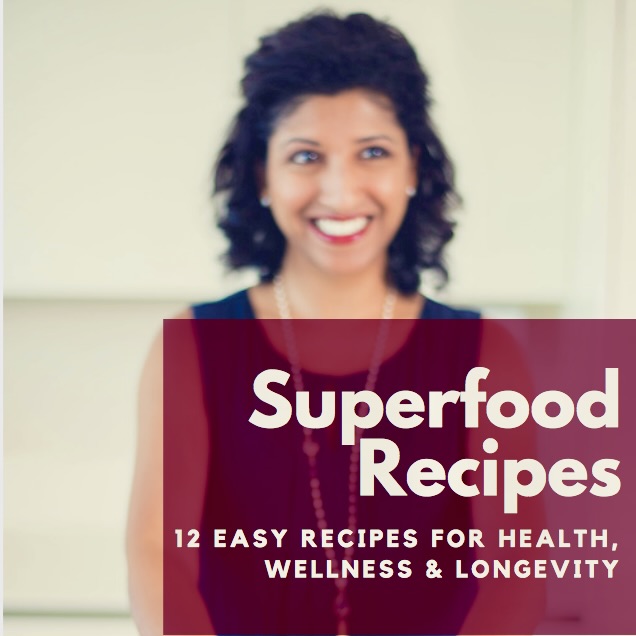 WANT MORE HEALTHY RECIPES?
Sign up for my email list and I'll send you my FREE Superfood Recipes eBook along with weekly recipes!
Recipe
Easy Healthy Chicken and Dumplings
My Easy Healthy Chicken and Dumplings is a delicious lightened up makeover of a classic stick-to-your ribs comfort food. Fluffy dumplings are simmered in a pot of homemade chicken soup on the stove. It's the perfect hearty meal to warm you up on a cold day!
Print
Pin
Rate
Ingredients
Soup:
2

tablespoons

olive oil

1

large yellow onion,

chopped (about 1 ¼ cups)

4

stalks celery,

sliced

2

cups

diced carrots

2

cloves

garlic,

finely chopped

2

tablespoons

flour

½

teaspoon

dried thyme

(or 1½ teaspoons fresh)

1

bay leaf

6

cups

low sodium chicken or turkey stock

3

cups

diced or shredded chicken or turkey (can use rotisserie chicken)

¼

cup

fresh parsley,

chopped

1

tablespoon

lemon juice

Kosher salt and freshly ground black pepper
Dumplings:
½

cup

white whole wheat flour

½

cup

all purpose flour

1 ½

teaspoons

baking powder

½

teaspoon

kosher salt

½

cup

buttermilk*

1

large egg

1

tablespoon

chopped parsley
Instructions
Heat the oil in a large stockpot over medium heat and add the onion, celery, carrots, and garlic. Sautè the vegetables until they start to soften, 4-5 minutes. Sprinkle the flour on top and stir to combine. Cook 1-2 minutes, then add the thyme, bay leaf and chicken stock. Bring to a simmer, then cover and simmer until the vegetables are cooked, about 10 minutes. Stir in the chicken, parsley, lemon juice and salt and pepper to taste.

To make the dumplings, whisk the flours, baking powder, and salt together in a medium bowl. Stir the buttermilk, egg and parsley together in a second bowl. Pour the wet ingredients into the dry ingredients and gently fold until just combined.

Using two spoons, drop balls of the dumpling dough into the simmering soup (you should have about 18 dumplings). Each dumpling should be about two teaspoons big- they will expand a lot in the soup. Cover the pot and cook until the dumplings are fluffy and cooked through, 10-12 minutes. Garnish with chopped parsley and plenty of black pepper.
Notes
* If you don't have buttermilk, you can make it by stirring 1 ½ teaspoons fresh lemon juice into ½ cup milk (any type). Let the mixture sit for a 5-10 minutes until it thickens slightly and small curds form. Use as directed in the recipe.
Nutrition
Serving:
0
g
|
Calories:
328
kcal
|
Carbohydrates:
28.8
g
|
Protein:
32.1
g
|
Fat:
9.4
g
|
Saturated Fat:
2.4
g
|
Polyunsaturated Fat:
0
g
|
Monounsaturated Fat:
0
g
|
Trans Fat:
0
g
|
Cholesterol:
0
mg
|
Sodium:
494
mg
|
Potassium:
0
mg
|
Fiber:
3.1
g
|
Sugar:
0
g
|
Vitamin A:
0
IU
|
Vitamin C:
0
mg
|
Calcium:
0
mg
|
Iron:
0
mg
Loved this Recipe? Click on the stars and rate it!