Learn all about the incredible health benefits of salmon, which is packed with omega-3 fatty acids. Plus, get the recipe for my easy Honey Ginger Salmon. It's a healthy, elegant, and deceptively simple dish that can be made in about 20 minutes!
Salmon is one of my favorite ingredients to cook because it's tasty and nutrient-dense. Some of my favorite salmon recipes are my Air Fryer Salmon Teriyaki, Miso Maple Glazed Salmon and Grilled Salmon Burgers with Dill Yogurt Sauce.
Did you know that the current USDA dietary guidelines recommend eating at least two servings (4 oz each) of seafood per week? Also The American Heart Association has a dietary guideline recommendation that adults should eat at least two servings (3 oz each of cooked fish or ¾ cup flaked fish) of salmon or other omega-3 rich fish per week. This is because salmon and other seafood contain many important nutrients that are beneficial for our health.
Jump to:
Salmon Nutrition
Why is seafood being emphasized so much? It's because salmon and other fatty fish like mackerel, herring, lake trout, sardines and albacore tuna have high levels of the omega-3 fatty acids.
They're specifically rich in 2 omega-3 fatty acids- eicosapentaenoic acid (EPA) and docosahexaenoic acid (DHA). Turns out, these compounds have incredible health benefits!
Our bodies don't make omega-3s so we must get them from our diet. Here are just a few things that omega-3 fatty acids do:
They are associated with reduced cardiac death. Specifically, they decrease the risk of irregular rhythms, may decrease triglycerides, lower blood pressure, reduce blood clotting, and slow the growth rate of atherosclerotic plaques.
- An analysis of 20 studies involving hundreds of thousands of participants found that eating approximately one to two 3-ounce servings of fatty fish a week reduces the risk of dying from heart disease by 36 percent.
Did your parents always tell you that fish is "brain food"? It turns out they were right! Omega-3s are important for neurological development, especially in fetal development and also in young children. Research shows they may improve learning ability in children. They may also help reduce the risk of dementia in the elderly.
In addition to all of the health benefits provided by omega-3 fatty acids, salmon is also high in protein and has an abundance of vitamins and minerals. These include B-complex vitamins, selenium, phosphorus, and potassium.
I especially enjoy using wild Alaskan seafood. On top of all of the amazing health benefits, wild Alaskan salmon is a sustainable fish. That means it can be enjoyed relatively guilt-free with regards to the environment.
Seafood and Mercury
Recently, there have been many concerns about mercury and other contaminants in fish. The amount of contaminants depends on the type of fish and where it's caught.
Fish higher up in the food chain such as shark, swordfish, king mackerel and tilefish tend to have higher levels of mercury. This is because they eat the smaller fish and therefore their levels build up.
Industrial pollution can also produce mercury that contaminates water. For this reason, every state issues advisories about the safe amount of locally caught fish that can be consumed. Salmon, however, is typically low in mercury. Alaska's waters are also among the cleanest in the world.
The current USDA guidelines state that the benefits of consuming seafood far outweigh the risks, even for pregnant women. For most people, it's unlikely mercury would cause any serious effects.
However, it is still recommended by the Food and Drug Administration and Environmental Protection Agency that women who are pregnant or nursing and children under 12 should avoid high mercury fish.
They can enjoy the heart healthy benefits of salmon and other low mercury fish. But they should limit their intake to 12 ounces/week and limit albacore tuna to 6 ounces/week.
Vegetarian Sources of Omega-3s
For those vegetarians out there, don't worry- you can get omega-3s from supplements. But consult your doctor first as they can have adverse side effects at high doses.
Also, certain vegetarian foods such as canola oil, flaxseed, walnuts, broccoli and soybeans contain high levels of alpha-linolenic acid (ALA). ALA is another omega-3 that is good for you but it hasn't yet been proven to have the same health benefits as EPA and DHA.
How to Cook Salmon
The key to preparing perfect salmon is to avoid overcooking it. I think the best way to cook it is to pan roast it, which is a technique that restaurants use to cook proteins.
Pan roasting involves searing the fish on both sides in a frying pan and then sticking the pan in the oven to finish cooking it. By searing it first, you get a nice, golden crust and it locks in all of the juices. This keeps the salmon very moist.
It only takes about 5 minutes in the oven. It will continue to cook a little more once you take it out of the oven. By using this technique, the salmon will be buttery and moist.
The easiest way to check if your salmon is cooked is to press down on it gently with a fork. If the flesh flakes easily, then it's done.
Not sure if your salmon is past its prime? Read my post on How To Tell If Salmon Has Gone Bad so that you can always enjoy this delicious fish at its best!
Honey Ginger Salmon
People are always asking me for quick, delicious, healthy meals that they can make for their families. Although that seems like a tall order, my Honey Ginger Salmon fits the bill.
I top the salmon with a ginger soy glaze that forms a lovely sweet and savory coating.It's one of my go-to meals because it's deceptively simple to make yet looks elegant enough for company. Kids love it too. In fact, it's a great way to get them to eat fish.
What to Serve with Honey Ginger Salmon
For a well-rounded meal, I serve this dish with sautéed baby bok choy and brown rice. Here are some other dishes you can serve with this Honey Ginger Salmon:
The Perfect Oven-Roasted Vegetables
Mashed Potatoes with Caramelized Onions and Goat Cheese
Roasted Butternut Salad with Maple Dijon Vinaigrette
More Salmon Recipes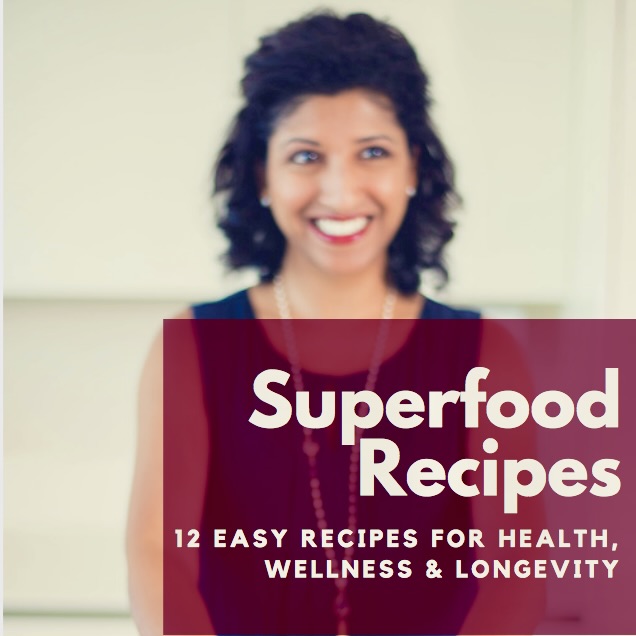 WANT MORE HEALTHY RECIPES?
Sign up for my email list and I'll send you my FREE Superfood Recipes eBook along with weekly recipes!
Recipe
Honey Ginger Salmon
This easy Honey Ginger Salmon has a sweet and savory coating that the whole family will love.
Print
Pin
Rate
Ingredients
¼

cup

low sodium soy sauce or tamari

(if gluten free)

3

tablespoons

honey

1

tsp

Dijon mustard

½

tsp

grated ginger

¼

tsp

Sriracha hot chili sauce or other hot sauce

(optional)

2

teaspoons

olive oil

4

(6-ounce) salmon fillets, preferably wild Alaskan salmon

Kosher salt and black pepper

Sliced scallions for garnish

(optional)
Instructions
Preheat oven to 400 degrees F.

Whisk the soy sauce, honey, mustard, ginger and Sriracha together in a bowl.

Heat the oil in a large oven-safe saute pan over medium high heat. When the pan is hot, season the salmon fillets with salt and pepper and add them to the pan, presentation side down. Cook 2-3 minutes without moving, until a golden crust forms. Turn the fillets over and transfer the pan to the oven. Cook 5-6 minutes until salmon is just cooked through but still slightly pink in the middle. Carefully remove the pan from the oven and transfer the salmon to a platter.

Pour off the drippings from the pan and heat the pan on the stove over medium high heat. Add the soy sauce mixture to the pan and cook 2-3 minutes until thickened. Pour the glaze over the salmon. Garnish with scallions if desired.
Nutrition
Serving:
0
g
|
Calories:
319
kcal
|
Carbohydrates:
14.5
g
|
Protein:
34.7
g
|
Fat:
13.1
g
|
Saturated Fat:
1.84
g
|
Polyunsaturated Fat:
0
g
|
Monounsaturated Fat:
0
g
|
Trans Fat:
0
g
|
Cholesterol:
0
mg
|
Sodium:
0
mg
|
Potassium:
0
mg
|
Fiber:
0.2
g
|
Sugar:
0
g
|
Vitamin A:
0
IU
|
Vitamin C:
0
mg
|
Calcium:
0
mg
|
Iron:
0
mg
Loved this Recipe? Click on the stars and rate it!