Made with nutrient-packed edamame instead of chickpeas, these Edamame Falafel Sandwiches are a delicious twist on a classic dish.
Whether you're following a vegetarian diet or are just looking to incorporate more plant-based recipes into your diet, you must try this tasty edamame falafel! This easy vegetarian dish is packed with plenty of flavor and nutrient-dense, whole foods that are minimally processed.
Some of my other favorite plant-based recipes are my Chickpea "Egg" Salad, Slow Cooker Jackfruit Tacos, and Coconut Date Balls.
What is Falafel?
I just love a good falafel sandwich. Originating in the Middle East, falafel is a dish that's now popular around the entire world.
Traditional falafel is made with ground chickpeas, herbs, and spices that are formed into balls and deep fried. There's just something so satisfying about those crispy chickpea balls when they're stuffed into pita bread along with fresh vegetables and a creamy sauce.
It's a delicious and hearty vegetarian dish that's perfect for lunch, dinner or even a late night snack. In fact, I have plenty of memories of late-night runs to the falafel food carts when I lived in New York City!
Edamame- Nutritional Superstars
I decided to create a new twist on classic falafel and use edamame instead of chickpeas. However, if you're looking for a more traditional recipe, check out my falafel pita sandwich post.
Edamame are young soybeans. You can buy them shelled or in the pod. My kids and I love to snack on them. They're delicious served in their pods topped with a light sprinkling of sea salt.
You can add shelled edamame to stir fries, salads and noodle dishes. They can be found year round in the freezer section of your grocery store.
Edamame are nutritional superstars! They're one of a few plant-based foods that is a complete protein, meaning they contain all of the essential amino acids.
They're also packed with protein and fiber. One cup of edamame contains a whopping 17 grams of protein! They're also rich in several essential vitamins and minerals including folate, vitamin K and manganese.
How to Make Edamame Falafel
To make the edamame falafel, I puree shelled edamame in a food processor along with fresh herbs and dried spices.
I also add a little flour and baking powder to help the falafel hold together. It also keeps them light and fluffy on the inside.
Instead of deep frying the falafel, I bake mine in the oven to make them healthier. I use a cookie scoop to form the balls so that they're all the same size.
The key to getting the falafel crispy in the oven is to brush them with olive oil and cook them at high heat in the upper part of your oven.
Flip them halfway through cooking to brown them on both sides. For an even crispier crust, you can place them under the broiler for a few minutes at the end.
I tuck my edamame falafel into warm pita and top them with the simple Tahini Yogurt Sauce made with tahini, Greek yogurt and lemon juice.
Tahini is a Middle Eastern condiment made from ground sesame seeds. Tahini sauce is typically served with falafel but if you prefer, you can serve these sandwiches with tzatziki sauce, which is made with yogurt, cucumber and garlic.
I also stuff the pita with fresh baby spinach, tomatoes, cucumber, and a sprinkling of creamy, tangy goat cheese. Yum!
More Vegetarian Recipes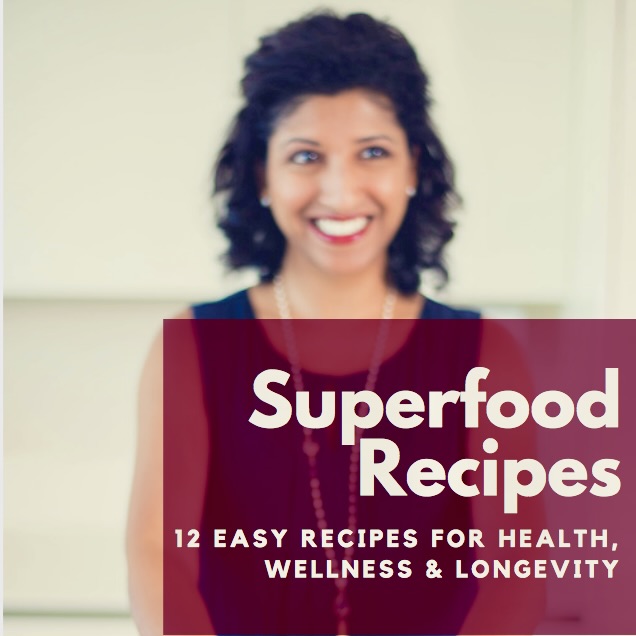 WANT MORE HEALTHY RECIPES?
Sign up for my email list and I'll send you my FREE Superfood Recipes eBook along with weekly recipes!
Recipe
Edamame Falafel Sandwiches
Made with nutrient-packed edamame instead of chickpeas, these Edamame Falafel Sandwiches are a delicious twist on a classic dish.
Print
Pin
Rate
Ingredients
2

cloves

garlic

2

scallions

½

cup

fresh parsley

1

pound

frozen, shelled edamame

(about 3 cups), defrosted

1

teaspoon

cumin

1

teaspoon

coriander

3

tablespoons

flour

¼

teaspoon

baking powder

1

teaspoon

kosher salt

2

tablespoons

fresh lemon juice

2

tablespoons

olive oil

6

whole grain pitas

1

ounce

crumbled goat cheese

Optional toppings: baby spinach or mixed greens, sliced tomatoes, cucumbers
Tahini Yogurt Sauce
2

tablespoons

tahini

2

tablespoons

plain Greek yogurt

1

tablespoon

lemon juice

2

tablespoons

warm water

1

teaspoon

Sriracha or other hot sauce (optional)
Instructions
Preheat oven to 400°F.

Place the garlic, scallions and parsley in the bowl of a food processor and pulse until finely chopped. Add the edamame, cumin, coriander, flour, baking powder, salt, and lemon juice. Puree until the mixture is almost completely smooth.

Grease a baking sheet with 1 tablespoon oil. Using a medium (1.5 tablespoon) cookie scoop, scoop out balls of the edamame mixture and compact them with your hands. Place them on the prepared pan and brush the tops with the remaining 1 tablespoon oil.

Bake the falafel in the upper part of the oven for 15 minutes, then flip and cook another 10-12 minutes until done. If desired, place the falafel under the broiler for 2-3 minutes at the end to brown the tops even more.

Meanwhile, make the Tahini Yogurt Sauce by whisking the tahini, yogurt, lemon juice, water, hot sauce together in a bowl. Add a little more water as needed to thin the sauce out. Taste and season with a pinch of salt if needed.

Cut the pitas in half and stuff each half with two falafel and some goat cheese. Add desired toppings like baby spinach, mixed greens, tomatoes, and cucumber. Drizzle with Tahini Yogurt Sauce.
Nutrition
Serving:
0
g
|
Calories:
348
kcal
|
Carbohydrates:
44
g
|
Protein:
17
g
|
Fat:
14
g
|
Saturated Fat:
2
g
|
Polyunsaturated Fat:
4
g
|
Monounsaturated Fat:
6
g
|
Trans Fat:
1
g
|
Cholesterol:
2
mg
|
Sodium:
666
mg
|
Potassium:
534
mg
|
Fiber:
9
g
|
Sugar:
3
g
|
Vitamin A:
519
IU
|
Vitamin C:
15
mg
|
Calcium:
101
mg
|
Iron:
4
mg
Loved this Recipe? Click on the stars and rate it!