Blueberry Apple & Walnut Baked Oatmeal- oats, walnuts, blueberries, and apples are baked together in this hearty breakfast dish that's so good it almost tastes like dessert! Make a batch on the weekend and enjoy it all week long.
I love using oatmeal in my recipes. Not only is it really good for you, it's also extremely versatile! I make everything from blueberry oatmeal cookies to gluten-free strawberry oatmeal blender pancakes, to savory oatmeal breakfast muffins and easy overnight oats.
But my favorite way to eat oatmeal has to be baked oatmeal. If you've never experienced the wonders of baked oatmeal, you must try this Blueberry Apple & Walnut Baked Oatmeal.
Whole grain oats, walnuts, blueberries, and apples are baked together in a hearty and comforting breakfast dish that tastes so good it almost feels like dessert. And the best part is, it tastes even better the next day!
Jump to:
The Perfect Make-Ahead Breakfast
I'm always looking for healthy breakfast ideas that will give me energy to get through the day. I work long shifts in the ER so keeping my stamina up throughout the day is really important.
I like to pack my own meals on work days. That way I don't have to rely on what the hospital cafeteria is serving up.
This baked oatmeal is the ideal breakfast for me because I can bake it on the weekend for my whole family. Then I can take the leftovers to work the rest of the week.
If you're looking for more make-ahead breakfast ideas, try my chocolate baked oats, healthy make-ahead breakfast burritos, berry chia pudding or banana chocolate chip muffins.
Packed with Superfoods
This recipe is packed with superfoods! Superfoods are foods that are rich in compounds that have the power to positively affect our health, ward off disease, and increase longevity.
Oats are nutritious whole grains that are packed with fiber. Fiber helps keep things moving along smoothly in our intestinal tract. A diet high in fiber also helps reduce cholesterol, regulate blood sugar levels, regulate blood pressure, and lower your risk of heart disease.
Blueberries are superfoods too. They provide vitamin C, fiber, and powerful disease-fighting antioxidants. I love using blueberries in popsicles, smoothies, and fruit crisps.
Walnuts are also packed with a wide variety of important nutrients. Did you know that one ounce of walnuts has 2.5 grams of the omega-3 fatty acid alpha-linolenic acid (ALA), 4 grams of protein, and 2 grams of fiber? This combination helps keep you feeling full and satisfied.
Doctor's Tip: Discover the remarkable health benefits of overnight oats! From promoting heart health to aiding in weight management, oats are packed with nutrition to kickstart your day!
How to Make Blueberry Apple & Walnut Baked Oatmeal
Baked oatmeal is so easy to make! Here are the steps. Scroll down to the recipe card below for full recipe amounts and instructions.
Mix your dry ingredients together (rolled oats, baking powder, cinnamon and salt).
Mix your wet ingredients together (milk, Greek yogurt, egg, maple syrup, coconut oil or butter, and vanilla extract). A lot of recipes just use milk but I like to add some Greek yogurt to my dish. This adds a nice boost of protein.
Scatter some blueberries, chopped apple, and walnuts around the bottom of an 8x8-inch baking dish. Top them with the dry ingredients. Then pour in the wet ingredients.
Press it all down so that the dry ingredients are submerged in the liquid. Finally, top the dish off with some more blueberries, apples, walnuts, and a dusting of cinnamon, and pop it in the oven.
In 40-45 minutes, you'll have a delicious, hot, baked breakfast dish that's bursting with flavor. And your kitchen will smell delicious!
Chef's Tip
This baked oatmeal can easily be adapted to suit all types of diets! To keep it vegan, you can use plant-based milk, yogurt, a flax egg, and coconut oil. If you're watching your sugar intake, you can leave out the maple syrup or use any sweetener of your choice. If you're following a gluten-free diet, use certified gluten-free oats.
Baked Oatmeal Has Endless Variations
Once you get the basic recipe for baked oatmeal down, you can make endless variations using your favorite ingredients.
In the summer, you can make baked oatmeal with sweet summer berries or luscious stone fruit like plums, nectarines, apricots or cherries. In the fall, you can make a batch with apples and cranberries.
My Peach Baked Oatmeal pictured here is a reader favorite that you must try! Warm, cinnamon-infused oatmeal is studded with sweet peaches and topped with thick, creamy vanilla yogurt. Yum! It's super easy to make and your whole family will love it!
How To Serve This Dish
I love to eat baked oatmeal warm with a some milk drizzled on top or a dollop of Greek yogurt and maple syrup. But it's also really satisfying eaten cold, straight out of the fridge the next day (or as a midnight snack if you can't wait until morning!).
A hearty and satisfying breakfast that's bursting with flavor, whole grains, protein, fiber, and antioxidants. What more can you ask for?
Looking for even more apple recipes? Check out my Best Apple Recipe Round Up!
Recipe FAQs
Can you make baked oatmeal ahead of time?
Yes, this baked oatmeal is the perfect make-ahead dish! You can assemble the whole dish the night before and refrigerate it. The next day, just pop it in the oven and bake as directed.
Can you freeze baked oatmeal?
Yes, you can freeze baked oatmeal. You can wrap the dish with plastic wrap and freeze the whole thing or cut it into pieces and freeze the individual portions. The whole dish can be reheated in the oven. The individual portions can be reheated in the oven or microwave.
Can you use quick oats instead of old-fashioned oats in this recipe?
Yes, you can use quick oats in this recipe as some of my readers have noted. Quick oats are just rolled oats that go through further processing to decrease cooking time. They're partially cooked and then rolled out thinner than old-fashioned oats. Using quick oats may give the baked oatmeal a slightly finer, more cake-like consistency, which is delicious!
More Breakfast Recipes
Get Healthy With My New Digital Cookbook
Master your air fryer with my new ebook!
Cook smarter, not harder with your air fryer! You'll get 35 delicious and guilt-free recipes plus FREE bonus cooking time guides (cheat sheets)!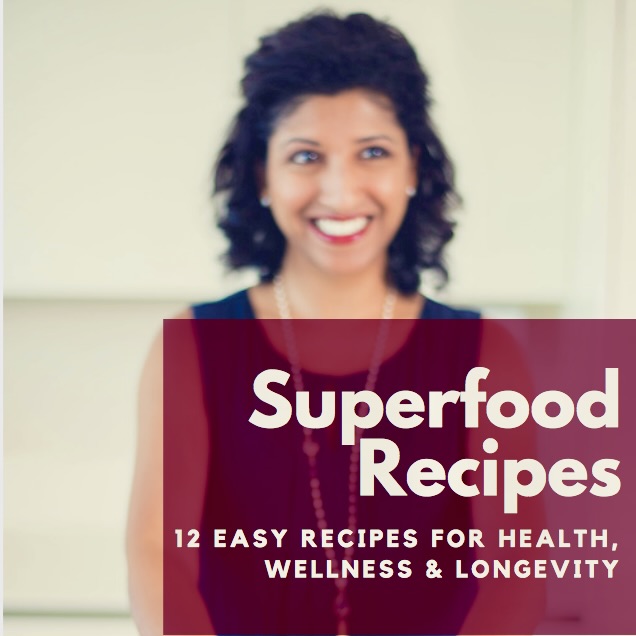 WANT MORE HEALTHY RECIPES?
Sign up for my email list and I'll send you my FREE Superfood Recipes eBook along with weekly recipes!
Recipe
Blueberry Apple & Walnut Baked Oatmeal
Oats, walnuts, blueberries, and apples are baked together in this hearty breakfast dish that's so good it almost tastes like dessert!
Print
Pin
Rate
Ingredients
1

cup

walnuts,

divided use

2

cups

old-fashioned rolled oats

1

teaspoon

baking powder

1

teaspoon

cinnamon plus extra for garnish

¼

teaspoon

kosher salt

1 ¼

cups

milk,

any type (I used 2%)

½

cup

plain low fat Greek yogurt

1

large egg

⅓

cup

maple syrup

2

tablespoons

melted coconut oil or unsalted butter

1

teaspoon

vanilla extract

1 ½

cups

blueberries,

divided use

1 ½

cups

finely chopped, peeled apple,

divided use
Instructions
Preheat oven to 325°F.

Spray an 8 x 8-inch baking dish with cooking spray. Finely chop ½ cup walnuts and place them in a bowl along with the oats, baking powder, cinnamon and salt.

Whisk the milk, yogurt, egg, maple syrup, coconut oil and vanilla together in another bowl.

Arrange 1 cup blueberries and 1 cup chopped apple in the bottom of the prepared baking dish. Scatter the oat mixture evenly on top. Pour in the milk mixture and press to submerge all of the dry ingredients in the liquid. Roughly chop the remaining ½ cup walnuts and scatter them on top along with the remaining ½ cup blueberries and ½ cup apple. Sprinkle with cinnamon.

Bake 40-45 minutes, until the top is golden and the oats are set. Serve warm or at room temperature. Serve as is or topped with milk, Greek yogurt or maple syrup.
Nutrition
Serving:
0
g
|
Calories:
303
kcal
|
Carbohydrates:
35
g
|
Protein:
9
g
|
Fat:
16
g
|
Saturated Fat:
5
g
|
Polyunsaturated Fat:
8
g
|
Monounsaturated Fat:
2
g
|
Trans Fat:
0.003
g
|
Cholesterol:
23
mg
|
Sodium:
104
mg
|
Potassium:
333
mg
|
Fiber:
4
g
|
Sugar:
16
g
|
Vitamin A:
141
IU
|
Vitamin C:
4
mg
|
Calcium:
133
mg
|
Iron:
2
mg
Loved this Recipe? Click on the stars and rate it!