Once you try them, you'll be hooked on these delicious Air Fryer Baked Sweet Potatoes! Whole sweet potatoes are cooked until they're crispy on the outside and fluffy on the inside. They're the perfect nutritious side dish or snack.
What are air fryer sweet potatoes?
You may think the concept of frying sweet potatoes is a bit odd. Well, I'll let you in on a little secret. Air fried sweet potatoes are pretty much the same thing as baked sweet potatoes except that they're made in an air fryer instead of an oven.
An air fryer is basically a small convection oven that sits on your countertop. So although air fryers have a catchy name with the word "fryer" in them, there's no actual frying involved at all!
Unlike frying, which is a cooking method that uses oil, with air frying, you use minimal or no oil. Rather, the air fryer has a fan that circulates hot air around the food. This transfers more heat to the surface of the food so that it crisps up nicely.
I make everything from quesadillas to coconut shrimp to salmon teriyaki in the air fryer.
One benefit of baking sweet potatoes in the air fryer instead of the oven is that you can cook them much faster. Ovens take a long time to heat up while air fryers, on the other hand, heat up quickly. And because the air fryer is small, the food also cooks faster.
Roasting the potatoes in the air fryer also gets them extra crispy on the outside while still retaining moisture on the inside. The result is a nice crackly skin with a soft, creamy interior.
Sweet potatoes are superfoods
Sweet potatoes are true superfoods and are packed with several vitamins, minerals, and antioxidants! These include vitamin A, vitamin C, B vitamins, potassium and manganese. Sweet potatoes are also a rich source of fiber, which is important for digestive health and helps keep you feeling full for a long time.
What you Need to Make This Dish
How To Make Air Fryer Baked Sweet Potatoes
Clean the Sweet Potatoes- Thoroughly wash the sweet potatoes and dry them well. You may want to make sure they're dry so that they skin gets nice and crispy.
Prep the Sweet Potatoes- Pierce the sweet potatoes several times all over with a fork or small knife. Rub them with oil and sprinkle them with salt.
Preheat the Air Fryer- Turn the air fryer on to 390°F and let it heat up for a few minutes before putting the potatoes in.
Roast the Sweet Potatoes- Place the potatoes in a single layer in the air fryer. Don't overcrowd the basket. Cook the potatoes at 390°F for 40-45 minutes, turning them halfway through to ensure even browning.
FAQs
How do I know when the sweet potatoes are done?
The sweet potatoes are done when the skins are browned and crispy and the inside is soft. To test them, pierce the flesh with a fork or skewer and it should slide in easily.
Can I eat the sweet potato skins?
Yes, definitely! The skins get nice and crispy in the air fryer so they're very tasty. Plus you'll get an extra boost of nutrients.
What can I top my sweet potatoes with?
You can eat your sweet potatoes plain or top them with butter and a sprinkling of spices like salt, cinnamon, or even chili powder. If you have a sweet tooth, drizzle them with a little maple syrup or honey. You can also top them with savory ingredients like queso, chili, pulled chicken or pork or lentils.
How can I store air fryer sweet potatoes?
You can store the cooked potatoes in an airtight container in the fridge for a few days. That way, if you're using them in a dish like sweet potato casserole, you can do this step ahead of time. You can also freeze the sweet potatoes for up to 3 months.
How To Serve This Dish
I love to keep my sweet potatoes simple and top them with a little bit of salted butter and a dusting of cinnamon. You can also add a drizzle of maple syrup or honey. However, the baked sweet potatoes are so naturally sweet, I find that they don't need any additional sweetness.
These potatoes are the perfect side dish for dinner to accompany meat, poultry, pork or seafood. They would even be a great addition to your Thanksgiving menu. Try them with my Air Fryer Turkey Tenderloin.
You can also use these baked sweet potatoes to make a variety of other dishes like mashed sweet potatoes, shepherd's pie or sweet potato casserole.
If you want to make these sweet potatoes into a hearty main dish, you can top them with various toppings. You'll love my delicious Barbecue Chicken Stuffed Sweet Potatoes or Vegan Stuffed Sweet Potatoes. Or you can top the potatoes with my Butternut Squash and Turkey Chili.
More tasty air fryer recipes
Learn how to adapt any recipe to cook in your air fryer! Read my Easy Oven to Air Fryer Conversion Guide and get my helpful conversion chart!
Master Your Air Fryer with My New Digital Book!
The Ultimate Air Fryer Cookbook & Guide eBook (Only $9.99)
Cook smarter, not harder with your air fryer! You'll get 35 delicious and guilt-free recipes that you can make quickly and easily in the air fryer. Plus, FREE bonus cooking time guides (cheat sheets) included!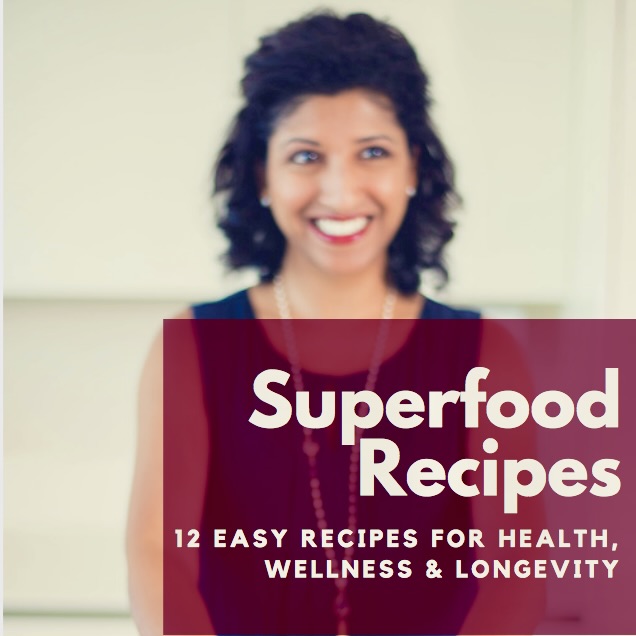 WANT MORE HEALTHY RECIPES?
Sign up for my email list and I'll send you my FREE Superfood Recipes eBook along with weekly recipes!
Recipe
Air Fryer Baked Sweet Potatoes
Once you try them, you'll be hooked on these delicious Air Fryer Baked Sweet Potatoes! Sweet potatoes are cooked until they're crispy on the outside and fluffy on the inside. They're the perfect nutritious side dish or snack.
Print
Pin
Rate
Ingredients
4

medium sweet potatoes

(about 2 pounds)

1

tablespoon

avocado or olive oil

Kosher salt
Instructions
Preheat air fryer to 390°F.

Wash and dry the sweet potatoes. Rub the sweet potatoes all over with oil and sprinkle them with salt.

Place them in the air fryer basket and cook 40-45 minutes until done. Turn potatoes over halfway through cooking.

Let potatoes cool slightly. Then cut them open and serve with desired toppings like butter, cinnamon and/or maple syrup.
Nutrition
Serving:
1
potato
|
Calories:
221
kcal
|
Carbohydrates:
45
g
|
Protein:
4
g
|
Fat:
3
g
|
Saturated Fat:
1
g
|
Polyunsaturated Fat:
1
g
|
Monounsaturated Fat:
2
g
|
Sodium:
124
mg
|
Potassium:
762
mg
|
Fiber:
7
g
|
Sugar:
9
g
|
Vitamin A:
32063
IU
|
Vitamin C:
5
mg
|
Calcium:
68
mg
|
Iron:
1
mg
Loved this Recipe? Click on the stars and rate it!