Here's a collection of my best go-to healthy snacks for kids! Pack these snacks in their lunchbox or serve them up when they get home from school. All of these tasty bites are nutritious, easy to prepare, and satisfying.
Now that the kids are back in school, are you looking for some healthy snack ideas to satisfy their hunger? It can be intimidating trying to think of new ideas to pack in their lunchbox. But don't worry- I've got you covered!
Store-bought snacks are often highly processed and loaded with sugar. Homemade snacks, on the other hand, can be very nutritious. Plus, you can present them in creative ways to make your kids excited to eat them.
For my toddler, I recently bought some fun sandwich cutters in different shapes that he adores. The set even includes cute fruit and vegetable cookie cutters! I also bought him a bento-style lunchbox, which has several different compartments that are all visible and easily accessible.
Jump to:
What Makes a Healthy Snack for Kids?
Think of snacks as mini meals. They should contain a combination of fruits or vegetables, whole grains, low fat dairy, and lean protein.
This way, your kids are getting a good mix of carbohydrates, protein, fiber, and some healthy fats. Protein and fiber keep kids feeling fuller longer rather than typical store-bought sugary snacks, which give a short burst of energy.
Whenever possible, try to give your kids whole fruits and vegetables instead of juice. Juice doesn't have the fiber and other nutrients found in whole fruits and veggies and can be high in sugar.
Here are some of my go-to healthy snacks for kids that you can pack in their lunchbox or make for them after school. From energy balls to smoothies and muffins, these healthy snacks are all nutritious, easy to prepare, and satisfying!
1. Fruit, Vegetable and Cheese Kabobs
Kids love eating food on sticks like corn dogs and candy apples. So make a healthier version by skewering up nutritious fruits, vegetables and cheese! Try my Rainbow Fruit Kabobs with Yogurt Lime Dip.
Traditional skewers are safe for teens but for younger kids you can use popsicle sticks, chopsticks, or coffee stirrers. To make things more fun, use cookie cutters to cut the food into interesting shapes like hearts and stars.
Try combining strawberries, melon, and grapes with reduced fat cheddar cheese. For an Italian inspired kabob, use a combination of cherry tomatoes and reduced fat mozzarella. Drizzle with some store bought pesto for extra flavor.
2. Energy Balls
Energy balls, or bliss balls, come in lots of different varieties. But they all have one thing in common which makes them very popular- there's no cooking involved!
These healthy snacks for kids are made with a mixture of nutrient-dense ingredients like nuts, seeds, and dried fruit. The ingredients get pureed together in a food processor and then they're rolled into bite sized balls.
Try my popular Coconut Date Balls pictured above. They're quick, easy, and nutritious. Plus they're sweetened naturally with dates and have no added sugar!
3. Toast
Toast is a great vehicle for piling on tasty and nutritious ingredients! You can make savory or sweet toasts.
For a savory snack, try spreading mashed avocado on toast and top it with slices of hard boiled egg. Or a sweet and savory combo, spread cottage cheese on toast and top with diced pineapple or peaches.
My kids favorite type of toast is whole grain toast with peanut butter and sliced strawberries. This quick snack will satisfy a serious sweet tooth! It also provides a good mix of whole grains, protein, fiber, carbohydrates and healthy fat to give your child long-lasting energy.
You can use whole grain toast or English muffins. You can even use rice cakes. If your child can't eat peanuts, you can substitute other nut butters like almond butter or cashew butter or you can use sunflower seed butter.
Any type of berry can be used like blueberries or raspberries. You can also try slices of banana.
4. Smoothies
Kids love drinks but instead of offering juice, try making a smoothie instead. They're a whole lot healthier since you're pureeing the whole fruit. Plus you can add nutritious ingredients like Greek yogurt, which is packed with protein and calcium.
Some of my favorite kid-friendly smoothies are my Dragon Fruit Smoothie, Tropical Pineapple Banana Smoothie, Immunity-Boosting Orange Berry Smoothie, and Chocolate Banana Date Smoothie.
Smoothies are a great snack because you can play with different flavor combinations and customize them to what your kids like. Plus, what kid doesn't like smoothies?
You can throw in some flaxseed for extra fiber and omega-3 fatty acids. You can even freeze the leftovers to make popsicles.
5. Popsicles
Popsicles are a favorite treat in my house! They're so easy to make with just a few wholesome ingredients like fresh fruit and yogurt.
Some of our favorites are my 4-Ingredient Blueberry Yogurt Popsicles, Tropical Sunshine Popsicles, and Strawberry Greek Yogurt Popsicles.
Your kids will love making popsicles with you. All you need is a set of popsicle molds. If you don't have one, you can always use paper cups or even an ice cube tray.
It's nice having a delicious and healthy snack stocked in the freezer for those times when you're craving something sweet or need a healthy snack for your kids.
Best Popsicle Mold
This Norpro Frozen Ice Pop Maker is what I use to make my popsicles! If you don't have a set like this, you can use paper cups or ice cube trays.
6. Pita Pizzas
A lot of kids enjoy participating in the kitchen and they'll often be more likely to eat a food if they're involved in making it. Try using familiar foods like pizza, pasta or meatballs as a canvas to introduce your children to new, nutritious ingredients.
Make quick and easy pizzas by spreading tomato sauce on whole wheat pitas. Top with some shredded mozzarella cheese and then let your kids add their own toppings.
Present a variety of colorful vegetables like spinach, corn, bell peppers, mushrooms and zucchini to make them more enticing. You can also use diced chicken breast or shrimp.
Drizzle with a little olive oil and bake in the toaster oven until the cheese is melted and the veggies are cooked. See recipe card at the end of the post for full recipe details.
7. Muffins
Muffins are the perfect healthy snack for kids! They're delicious, easy to make, and can be taken on-the-go. Plus, you can make a whole batch of them ahead of time and enjoy them throughout the week (or even freeze them for months).
My vegan Banana Chocolate Chips Muffins are sweetened with banana and studded with chocolate chips. They're packed with nutritious ingredients including superfood flaxseed. My adorable Banana Date Mini Muffins have no added sugars and are perfect for babies and toddlers!
My Lemon Chia Seed Muffins are a twist on lemon poppy seed muffins. Instead of poppy seeds, I add chia seeds to the batter. They add a nice crunch and a boost of nutrients!
My Blueberry French Toast Muffins have all the ingredients of French toast but are baked in a muffin tin to form individual muffins. They're like a delicious cross between French toast and blueberry muffins.
You can make all these muffins in a standard 12-cup muffin pan. For younger kids, I like to use a mini muffin pan to make smaller muffins.
8. Homemade Granola Bars
These tasty homemade No-Bake Chocolate Cherry Granola Bars are the perfect grab and go breakfast or snack for your kids (or yourself)!
The best part about these bars is that you don't have to bake them at all! Once you get the mixture all assembled, simply refrigerate it for a couple of hours to firm up, then slice and serve.
Once you make a batch of these, you'll never buy granola bars again!
9. Fruit and Vegetable Chips
It's easy to make your own fruit or vegetable chips at home! Kale is a true superfood and is packed with vitamins, minerals, and antioxidants. My Crispy Kale Chips only take about 20 minutes to make. This dish is a great way to get your kids to eat more leafy green veggies!
If you're looking for something sweeter, try my Air Fryer Apple Chips. Apples are another superfood and are packed with vitamins, minerals, phytonutrients, and fiber. All you need to make these chips is two ingredients. And they'll fill your kitchen with the most heavenly aroma as they bake!
10. Yogurt Parfaits
Packed with protein, calcium, and probiotics, Greek yogurt parfaits are the perfect after-school snack. It's a nutritious snack for your kids that will tide them over until dinnertime. To learn more, read my post all about the nutritional benefits of Greek yogurt.
Make my simple Greek Yogurt Berry parfaits by topping Greek yogurt with sweet berries, nuts, dark chocolate, and/or granola.
Or set out a bunch of toppings and let your kids make their own creations. A Greek Yogurt Sundae Bar is like an ice cream sundae bar but a whole lot healthier!
11. Roasted Chickpeas
Chickpeas are a terrific vegetarian source of protein. They're also packed with fiber, vitamins, and minerals.
Roasted chickpeas are a perfect snack- healthy, satisfying, and portable. Simply toss canned chickpeas with olive oil and spices and roast them in the oven until crunchy.
Pack them in your child's lunchbox so that they have something nutritious to reach for when hunger strikes.
12. Breakfast Cookies
These wholesome and hearty Blueberry Oatmeal Breakfast Cookies are an excellent grab-and-go snack or breakfast option. They're soft, chewy, and bursting with sweet, brain-boosting blueberries.
Plus they're packed with whole grains, protein, fiber, and healthy fats to satisfy your kids' hunger and give them long-lasting energy.
Oats give the cookies a soft, chewy texture while bananas and almond butter hold them together and keep them moist.
In fact, there are no eggs, butter or oil in this dish at all. These cookies are vegan, dairy-free, and gluten-free if you use certified gluten-free oats. And you can easily substitute sunflower butter for the almond butter if you want to also keep them nut-free.
13. Chia Pudding
Chia pudding is a nutritious snack that's packed with protein and fiber and will keep your little ones feeling full for hours. Plus it can be prepared the night before!
Chia seeds are nutritional powerhouses. They're packed with heart-healthy omega-3 fatty acids, fiber, and antioxidants.
Just mix chia seeds with milk, yogurt, and your desired flavorings in a mason jar and refrigerate overnight. The next day, you'll have a delicious, creamy pudding to dive into.
Top it with berries like in my Mixed Berry Chia Pudding or tropical fruit like in my Mango Chia Pudding. Or layer the chia pudding with puréed berries and granola like my Berry Chia Pudding Parfaits.
14. Turkey Hummus Pinwheels
Kids love food that comes in interesting shapes so try these pinwheels instead of the usual turkey sandwich.
Spread a whole wheat tortilla with hummus or reduced fat cream cheese and top with a few slices of turkey breast. Then pile on colorful veggies like carrots, red or yellow bell pepper slices and spinach.
Roll the tortilla up burrito style, secure with toothpicks and cut into slices. Make a couple of these and you can feed a crowd.
These pinwheels have an excellent mix of whole grains, lean protein, dairy and nutrient packed veggies. See recipe card below for full recipe details.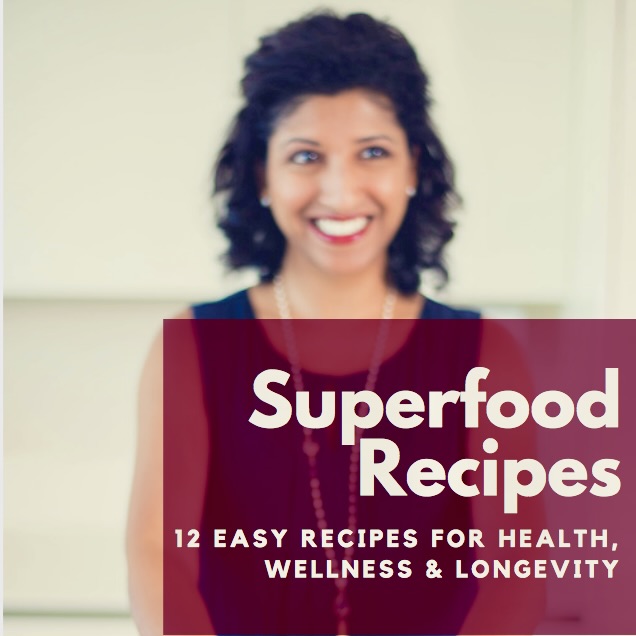 WANT MORE HEALTHY RECIPES?
Sign up for my email list and I'll send you my FREE Superfood Recipes eBook along with weekly recipes!
Recipe
Turkey Hummus Pinwheels
Your kids will love these turkey pinwheels made with hummus and colorful veggies. Pack them in their lunchbox instead of the usual turkey sandwich for a fun treat.
Print
Pin
Rate
Servings:
1
(5 pinwheels)
Ingredients
One 9-inch whole wheat tortilla

(I used Smart & Delicious 100 calorie whole wheat tortillas)

3

tablespoons

hummus,

any flavor

1

ounce

sliced deli turkey breast

¼

cup

baby spinach leaves

¼

cup

carrot,

peeled and cut into matchsticks (can substitute bell peppers)
Instructions
Lay the tortilla out on a cutting board. Spread the hummus over the surface of the tortilla.

Arrange the turkey slices on top of the hummus and sprinkle the spinach and carrot sticks on top.

Fold in the sides of the tortilla and roll it up like a burrito.

Use toothpicks to secure the filling in place and slice into 5 pieces. Remove toothpicks before serving.
Nutrition
Calories:
215
kcal
|
Carbohydrates:
33.6
g
|
Protein:
15.5
g
|
Fat:
5.9
g
|
Saturated Fat:
0.7
g
|
Polyunsaturated Fat:
0
g
|
Monounsaturated Fat:
0
g
|
Trans Fat:
0
g
|
Cholesterol:
0
mg
|
Sodium:
0
mg
|
Potassium:
0
mg
|
Fiber:
11.9
g
|
Sugar:
0
g
|
Vitamin A:
0
IU
|
Vitamin C:
0
mg
|
Calcium:
0
mg
|
Iron:
0
mg
Loved this Recipe? Click on the stars and rate it!
Recipe
Pita Pizzas
Your kids will love these quick and easy pizzas made with whole wheat pitas. Let them have fun adding their own colorful toppings!
Print
Pin
Rate
Ingredients
4

whole grain pitas

1

cup

jarred tomato sauce

1

cup

shredded 2% mozzarella cheese

Assorted sliced or chopped vegetables or meat like bell peppers, mushrooms, corn, zucchini, spinach, chicken, etc.

Olive oil spray

Salt and pepper
Instructions
Place the pitas on a baking sheet lined with parchment paper. Spread ¼ cup of tomato sauce on each pita, leaving border around the edges. Sprinkle ¼ cheese evenly on each pita. Add assorted vegetables of your liking to each pita. You can also use chopped chicken breast or cooked shrimp. Spray the pizzas lightly with olive oil spray and season with salt and pepper.

Bake in the oven until pitas are crispy, cheese is melted and vegetables are cooked, 8-10 minutes. Remove from oven, cut and serve. Pizzas can also be cooked in a toaster oven.
Nutrition
Serving:
0
g
|
Calories:
233
kcal
|
Carbohydrates:
35
g
|
Protein:
13
g
|
Fat:
6
g
|
Saturated Fat:
3
g
|
Polyunsaturated Fat:
1
g
|
Monounsaturated Fat:
1
g
|
Cholesterol:
18
mg
|
Sodium:
699
mg
|
Potassium:
301
mg
|
Fiber:
4
g
|
Sugar:
4
g
|
Vitamin A:
400
IU
|
Vitamin C:
4
mg
|
Calcium:
236
mg
|
Iron:
2
mg
Loved this Recipe? Click on the stars and rate it!